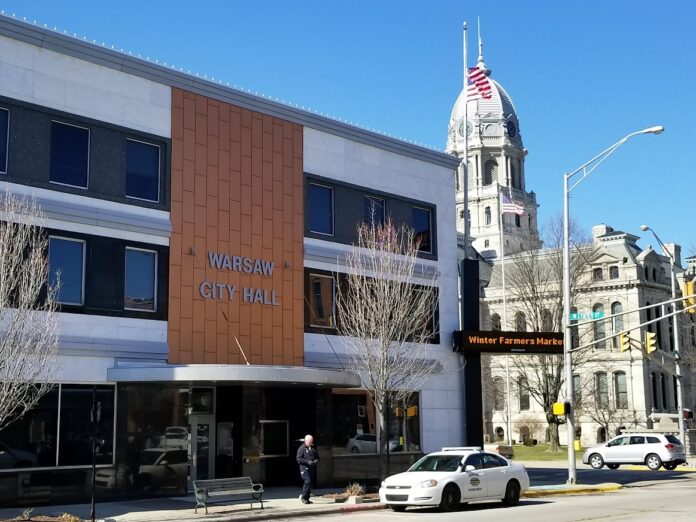 News Release
WARSAW — Crews will be placing new pavement markings on Center Street and Buffalo Street Tuesday in Warsaw.
The work will include parking stalls, center lines, turn lanes, and arrows, according to a news release from the city of Warsaw.
This process will be slower than normal due to cooler temperatures. Motorists are encouraged to avoid the area if possible.