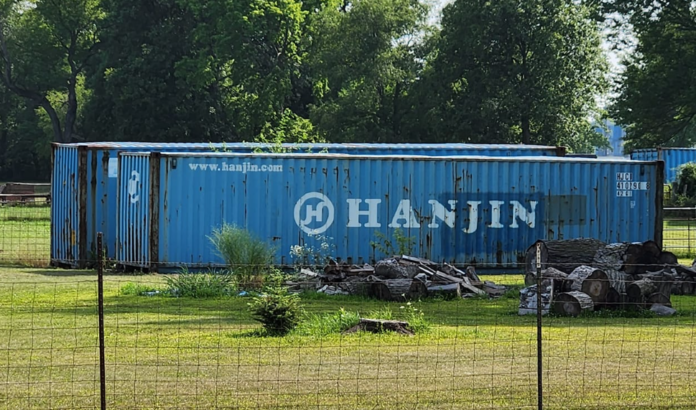 By Dan Spalding
News Now Warsaw
WARSAW — The growing popularity of storage pods, which look a lot like shipping containers, has Kosciusko County Planner wondering what to do.
Plan Commission Director Matt Sandy they've seen a significant increase in the number of containers showing up in the county in the past year or so. He said they're not only being placed in commercial and industrial zones, but also in residential and agricultural areas.
The cost of the storage pods is apparently, in some cases, less expensive than building a pole building and pods can be ready for use more quickly,  Sandy said.
Sandy said they've been receiving calls complaining about the containers, and others inquiring about necessary regulations regarding the use of containers.
The containers often have an industrial appearance and some residents have expressed concerns that they can hurt nearby property values, he said.
"The other downside to this — and this can apply to any structure — if they're not maintained, you end up with a rusty box out there," Sandy said.
The subject came up at a plan commission meeting earlier this week.
He said the ordinance needs to distinguish between temporary use of containers for construction and ones that are intended for permanent storage.
"I think the feeling from the board, in general, is a permanent one probably isn't appropriate in a residential district," Sandy said.
Sandy said it will likely be a few months before a proposed ordinance would be ready for review.