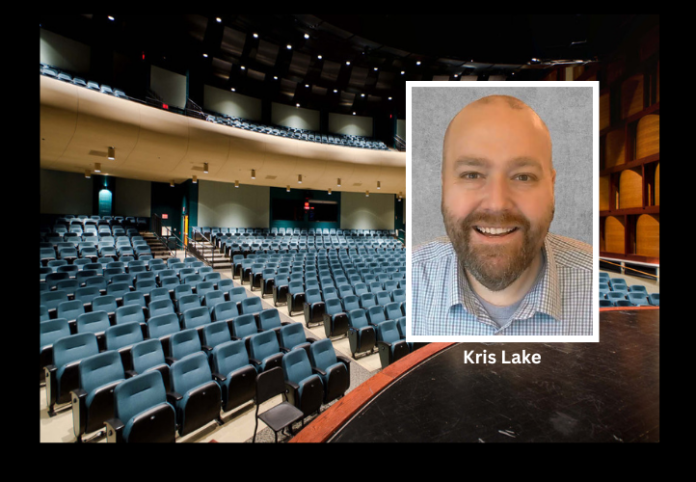 By Dan Spalding
News Now Warsaw
WARSAW — The Performing Arts Center at Warsaw Community High School has a new director and his voice is a familiar one in Kosciusko County.
Kris Lake, Morning Show Host on 107.3 WRSW and Director of Programming for Kensington Digital Media, has been named the new Warsaw Performing Arts Center (PAC) Director, effective immediately.
In his new role, he'll oversee venue management and marketing for the PAC.
"The idea of dipping my toes back into the theater world was incredibly exciting to me," Lake said. "I am very excited to begin working with the entire WCHS Team on this new endeavor."
Lake has worked in radio since the mid-1990s. As a child, he got a tour of the local radio station in his hometown of Sandwich, Ill., and instantly fell in love with the idea of working professionally in radio.
Lake has always had a love and interest in live theatre, too. He had often appeared on-stage and behind the scenes with various theatre groups on a volunteer basis.
In April 2013, he chose to leave radio and accept a position as the President and Creative Director with PR Productions, Inc. of Yorkville, Ill., where he created multiple full-scale theatrical productions in performance venues across Illinois.
He was hired by WRSW at the end of 2013.
He will continue to host the morning show and serve as the company's director of programming.
Kris lives in Warsaw with his wife, Danielle.