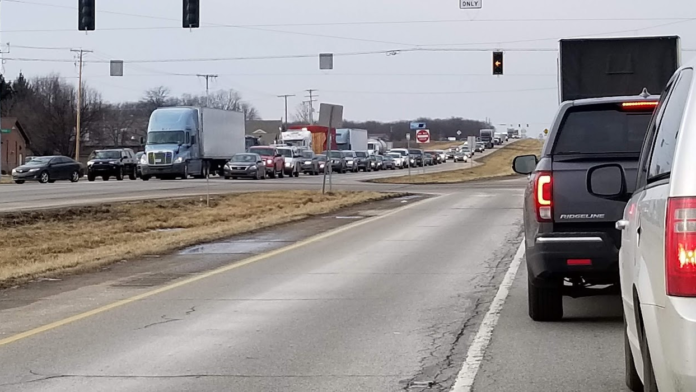 By Dan Spalding
News Now Warsaw
WARSAW – A large crowd – likely hundreds of people – are expected to attend Tuesday night's meeting at Lincoln Elementary in Warsaw concerning the long-term reconstruction of U.S. 30.
Indiana Department of Transportation has not officially embraced the project, which would convert the existing highway to a limited access freeway from Fort Wayne to Valparaiso, but officials have begun environmental studies to identify possible complications on any of the three routes being considered.
The meeting starts at 5 p.m. and a presentation by state officials will begin at 6 p.m. 
Tuesday's meeting will be the first of four scheduled over the next two years
The stretch of highway through Warsaw has numerous high-traffic intersections that would have to be reconfigured with a combination of overpasses and frontage roads to accommodate existing businesses.
In previous meetings in Warsaw, there has been a general consensus among many that the middle route, which follows the current path of the highway, would be best.
However, Shane Peck, public involvement lead for Propel US 30 East study, said no decisions have been made yet.
"Anytime you're going through a community like that it complicates things because of the number of impacts that are in place there," Peck said. "We'll be looking at everything. There's nothing that's off the table at this point or that's been decided."