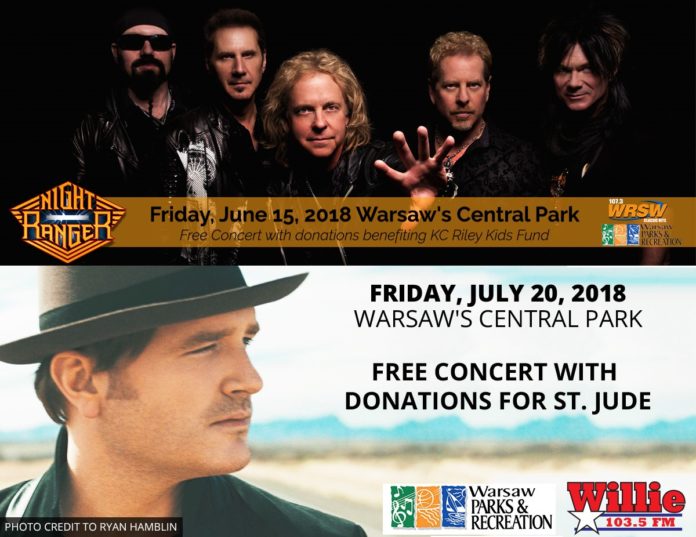 The results of the Local Star Search contest to find opening bands for this year's Rockin' Concert for Riley and Country Concert for St. Jude are in…
Pick Slide will be opening for Night Ranger on June 15. They'll kick off the show at 6:30 p.m. Then Night Ranger will play at 8 p.m.
Mason Dixon Line will be opening for Jerrod Niemann on July 20.
The bands were selected after they entered their videos for consideration, fans voted on their favorite videos, and judges from 107.3 WRSW and Willie 103.5 weighed in.
If you're not already familiar with the local bands, here's a taste of what you can expect to see this summer:
The Parks and Recreation Department present both concerts, which are free to attend. Plan to come to the park early the day of the show and bring a lawn chair or blanket to sit on.
The Rockin' Concert for Riley acts as a fundraiser for the KC Riley Kid's Fund, which benefits Kosciusko County families with children receiving treatment at Riley Children's Hospital.
The Country Concert for St. Jude raises money for St. Jude Children's Research Hospital.
RELATED: Artists announced for 2018 Rockin' Concert for Riley and Country Concert for St. Jude