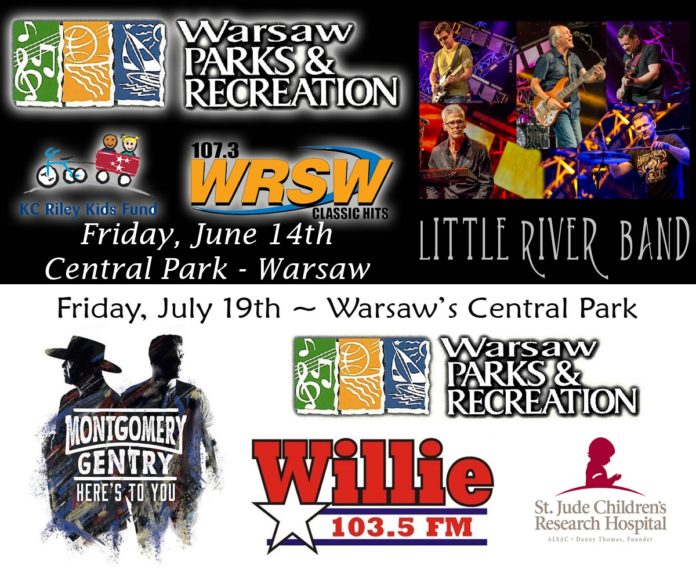 A local Star Search will be used to find the opening bands for two concerts in Warsaw's Central Park this summer.
Both the Rockin' Concert for Riley and Country Concert for St. Jude will feature local bands that open for the headliners- Little River Band on June 14 and Montgomery Gentry on July 19.
To enter, bands can upload their videos to YouTube, then enter the link as their submission at 1073WRSW.com and Willie1035.com respectively beginning Tuesday April 2.
Once video links are submitted, fans can vote on their favorite videos, and judges from 107.3 WRSW and Willie 103.5 will weigh in.
Entries must be in by April 21 and the winners will be announced on April 26.