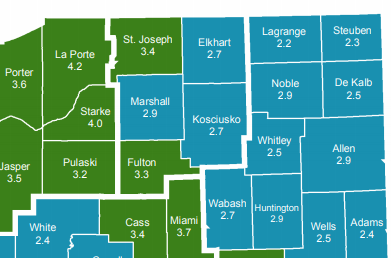 Unemployment numbers in December were mixed to finish out 2019.
In Kosciusko County, there was a slight uptick in unemployment as it finished at 2.9 percent, up 0.1 percent from the year before, but it was 0.2 percent lower than the November report. The county however remains to have one of the lowest rates in the state, staying below the state average of 3 percent.
In neighboring counties, Marshall, Elkhart, Wabash and Whitley Counties all saw their unemployment fall, while Fulton and Noble Counties remained the same.
See the full report here.