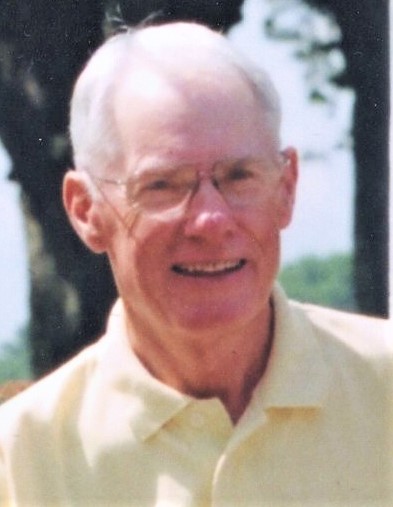 Loren J Pound, 89, a lifelong resident of Kosciusko County passed away on August 21, 2022 at Grace Village, Winona Lake, IN. He was born March 5th, 1933 to Merl and Jessie (Rosbrugh) Pound. He married Jo Ann Reed on November 3, 1954, who preceded him in death on July 15, 2019.
Surviving are 3 daughters, Terrie (Stan) Trout, Fort Wayne, IN, Karen (Doug) Conley, Westerville, Ohio, Linda (Jim) Howard, Leesburg, IN, and a son, Jeff Pound, Leesburg, IN, as well as 8 grandchildren. Sara (Jason) Heckaman, Warsaw, IN, Adam (Emily) Conley, Greenwood, IN, Laurie ( Mike) Niemeyer, Troy, OH, Shawna Howard, Warsaw, IN, Keriann ( Jeff) Tankersley, Bloomington, IN, Scott Howard, Warsaw, IN, Coltin (Julie) Pound, Belton, TX, Kaitlyn ( Steven) Traeger, New Braunfels, TX and 13 great grandchildren. He was preceded in death by his parents and sisters, Betty Bair and Evelyn Fawley and a great grandson. Loren graduated from Leesburg High School in 1951.
He played basketball throughout his high school years and was honored in 2012 by being inducted into the Kosciusko County High School Basketball Hall of Fame. After high school graduation he began his studies at Purdue University. He interrupted his college classes to enlist in The United States Army, serving from 1954 to 1956. Upon returning home from being stationed in La Rochelle, France, he completed his BS degree in Agricultural Economics from Purdue in 1958. He and Jo Ann then returned to the family farm just outside of Oswego, Indiana.
The Pound farm was established in 1870 and was recognized as a "Hoosier Homestead Farm" in 1976. In addition to farming, he worked for the Kosciusko County Board of Health, and also the Indiana State Board of Health. He retired from the Indiana State Board of Health in 1997. Over the years he was an active member in the Leesburg Lions Club. He was an honest, hardworking man who loved his family, country, farm and Purdue sports. He is dearly loved and will be greatly missed. He will always be remembered by the legacy and values he has passed on.
A visitation will be held Thursday, August 25, 2022 from 4:00-7:00 pm in McHatton -Sadler Funeral Chapel, Warsaw. A celebration of his life will be held Friday, August 26, 2022 at 11:00 am. The service will be held at McHatton- Sadler Funeral Chapel, Warsaw, with Chaplain Bryan Benjamin officiating. Interment will be in the Leesburg Cemetery, Leesburg, IN.
Memorial contributions may be made to:
Kosciusko Home Care and Hospice, 1515 Provident Drive, Warsaw, IN. 46580
To Sign the Guestbook or Send a Condolence to the family please visit www.mchattonsadlerfuneralchapels.com