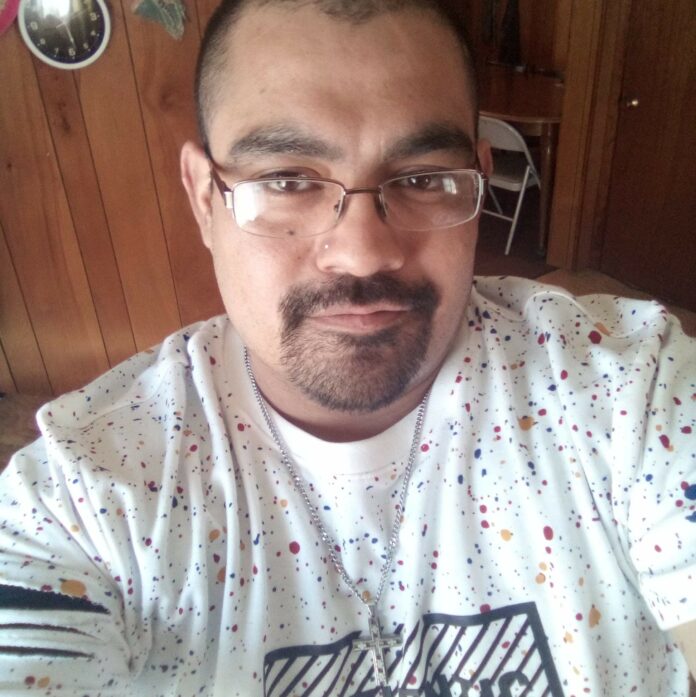 Noe Ybarra Sr., of Sidney, passed away at his home on Saturday, August 20, 2022 at the age of 37. One of five children, Noe was born on January 15, 1985 in Childress, TX, the son of David Ybarra Sr. and Lottie (Angiano) Ybarra.
Armed with a contagious smile and a kind heart, Noe was always the life of the party. He was known for helping everyone and never knowing a stranger. Noe enjoyed fishing, mushroom hunting, kayaking on the lake, and his love for the Mandalorian, especially baby Yoda. Most of all, Noe will be remembered as a family-man and his devotion to his six children.
Those who survive with broken hearts include his fiancée, Haleigh Johnson; six children, Adreona Ybarra, Noe Ybarra Jr., Kabriel Ybarra, Amber Noel Ybarra, Elvetta Ybarra, and Lettie Ybarra; mother, Lottie Ybarra; brothers, Andrew Ybarra, David Ybarra Jr., and Max Ybarra; sister, Eliana Ybara; and many nieces, nephews, other family members, and friends.
Services are entrusted to Titus Funeral Home and Cremation Services in Warsaw. Visitation will be held on Thursday, August 25, 2022 from 4:00pm until 7:00pm at the funeral home. On Friday, August 26, Noe's Life Celebration® will begin at 1:00pm with the doors opening at 12:00pm.
In lieu of flowers, memorials may be given to Titus Funeral Home to assist with the funeral expenses. To leave a written condolence, please visit www.TitusFuneralHome.com