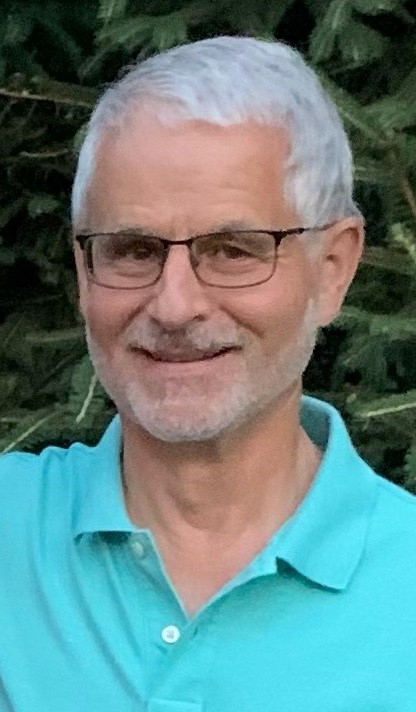 Marlin Gross, 74, of Warsaw Indiana, devoted husband, father, and loyal friend to many, passed away at 1:25 p.m. on Wednesday, November 10, 2021 to be at peace with his Lord and Savior.
Marlin was born December 16, 1946 in Fort Wayne, Indiana. In his earlier years, he worked at Zimmer, Inc. of Warsaw and then pursued a life-long career as a Realtor. Known for his honesty and integrity in business, he prided himself on building trust with those he worked with. While his career was important to him, it was his deep faith and love for Christ that guided him. He was passionate about sharing his faith with others while helping them thru life's struggles. Marlin's big smile and infectious laugh lit up the room when he entered and those who know him can all recount many stories he shared that instantly lift their spirit. He loved playing practical jokes and bringing joy to those around him with his sharp wit and hilarious one-liners.
Marlin was also an avid runner and found solace in running long distances. He completed 8 Chicago marathons starting at age 58 and into his mid-60s. He also enjoyed photography, gardening, playing cards and memorizing scripture. Most importantly, Marlin was a committed and loving husband to Angela, who was his high school sweetheart and wife of 55 years and a dedicated father and grandpa to his two daughters and 5 grandchildren.
He is survived by his loving wife, Angela Gross (Warsaw, Indiana), two daughters, Gretta (Bret) Engel (Naperville, Illinois), Kanoshia (Michael) Ferguson (Geneva, Illinois), and five grandchildren, Gracie, Jaden, Frances, Ruby, and Clark. Also surviving is his sister Bonnie (John) Foresman (Spokane, Washington), niece, Jody (Eric) Hanson, and dear family members and friends. He was preceded in death by his beloved daughter, Nicole, son, Sheldon, parents Max and Georgia Gross, and his nephew John R. Foresman. Marlin will be greatly missed by all the lives he touched.
Marlin's life will be celebrated with a funeral service at 1:00 p.m. on Saturday, November 13, 2021 at Redpath-Fruth Funeral Home, 225 Argonne Road, Warsaw, Indiana officiated by Richard Long. Burial will follow at Oakwood Cemetery, Warsaw, Indiana.
There will be time for visitation three hours prior to the service from 10:00 – 1:00 p.m. at the funeral home.
Memorial donations may be directed to Destiny Rescue, 10339 Dawsons Creek Blvd – Suite C, Fort Wayne, IN 46825… Destiny Rescue exists to end child sexual exploitation and slavery. We rescue and restore underage children trapped in prostitution or sexual exploitation.
Online condolences may be sent through the funeral home's website at www.redpathfruthfuneralhome.com.