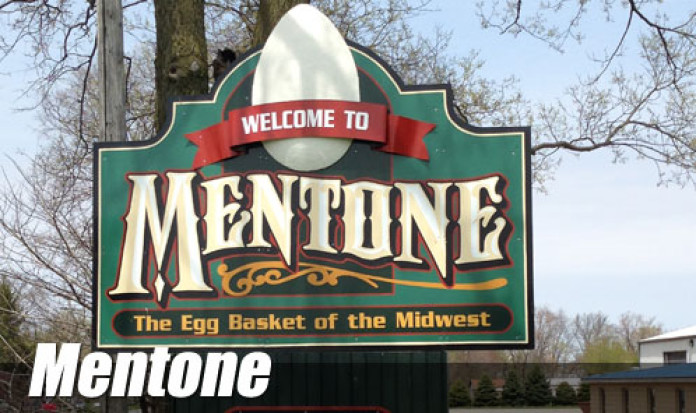 Alan Tio, CEO of Kosciusko Economic Development Corp., spoke about the Small Business Relief Fund to support business recovery and job retention at the Mentone town council meeting Wednesday.
KEDCo. already had a revolving loan fund available and they just expanded it because of the COVID-19 pandemic, Tio said. It is intended to stabilize businesses and help them recover.
"It's helping retain businesses, cover payroll expenses," he said.
The Relief Fund will make loans of up to $10,000 to support business recovery and job retention among businesses with 50 or fewer employees. The loans will be available for up to 24 months at 0% interest with deferment of the first payment up to six months.
KEDCo. has some money to help out businesses. Warsaw and Winona Lake have given KEDCo. additional monies to give out to businesses within their jurisdiction, Tio said. Tio said if the town council thinks its needed, they could set up a small amount of money that could go toward businesses in Mentone.
No decision was made during the meeting.
Residents having chickens within town limits was also discussed by the council.
Resident Hannah Beliles spoke to the council to give possibilities of how to go about dealing with residents having chickens.
One possibility that Beliles gave the council was having an annual permit to have chickens.
Beliles said, while she was for having chickens, she was giving the council ideas because people do have some legitimate concerns. She did note some people have varying degrees of space, so it may be more of an issue for some than others.
Councilwoman Shelly Krueger suggested the possibility of having a set number of permits for chickens to start off with and when they're gone, they're gone.
Beliles talked about why some people might want chickens. She said people may garden for food security. There's stores, but with COVID-19, having chickens may present an alternative to getting eggs until "this whole COVID thing" is over.
Council President Jill Gross said she's had three people get back to her and they've all been against the idea. She also said this might  be an issue the council may have to have open for awhile.
Councilman Tim Croy said the town will have a garage sale today and Saturday townwide. Croy said this weekend would typically be when Mentone had the Egg Festival, but since the town isn't it having it this year, they are having the garage sales instead. He said the governor's reopening plan does allow garage sales.
Croy said the Mentone Youth League is offering its parking lots for anyone that is interested in bringing in their own tables and setting up their sale there. It's first come, first served, there's no charge and people pick out their own spot.
The town council also had a budget meeting, but the proposed numbers were not made available to the press during that meeting.
The council scheduled a public budget hearing for Sept. 2 at 6:15 p.m. In October, the town council will adopt the budget.