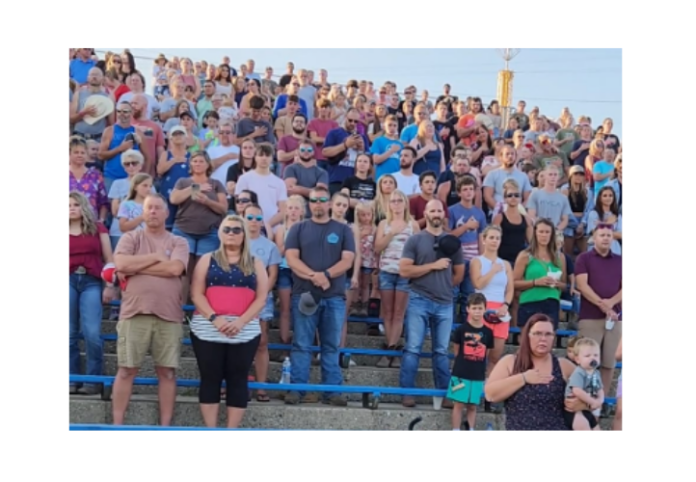 By Dan Spalding
News Now Warsaw
WARSAW — Kosciusko County Fair organizers changed two things with Sunday's activities and are pleased with the results.
Fair board member Nathan Rhoades said moving the start of the parade to the city police parking lot turned out to work well with people lined up for much of the 1.2-mile route.
In fact, the parade was long enough that when the first entree was arriving at the fairgrounds, the last one was just departing from the police parking lot.
"That was awesome — I haven't seen that in a long time," Rhoades said.
The parade normally begins in downtown Warsaw and heads east.
The new route reduced the number of railroad crossings from two to one and was a little shorter in length compared to the traditional route.
He said he appreciated cooperation from Warsaw Police to help with the parade.
Rhoades said the addition of heavy-weight horse pull at the grandstand on Sunday night seemed to boost attendance, which vendors appreciated, Rhoades said.
"I was just tickled pink with the number of people that came into the grandstands," Rhoades said.
A large crowd is expected to attend Tuesday's monster truck show.
Last year the crowd was so big, the start of the monster truck show was delayed by about 20 minutes.
An organizer for tonight's monster truck show told News Now Warsaw that they are urging spectators to arrive early so the show can start promptly at 7:30 p.m.