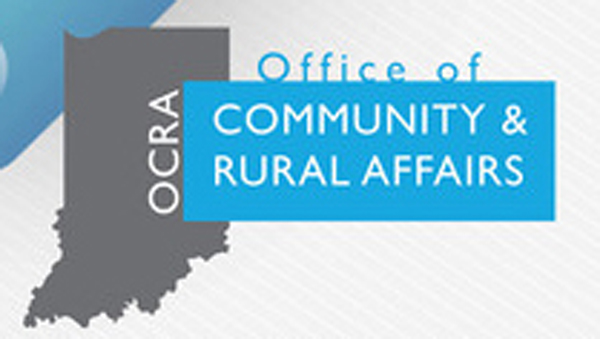 Kosciusko County was awarded a $245,000 grant to offer 0% interest, forgivable loans to businesses for the purpose of business retention within the county, according to an announcement Thursday from Lt. Gov. Suzanne Crouch and the Indiana Office of Community and Rural Affairs.
"The OCRA funding is another shot in the arm for our new Small Business Relief Fund. We are building great momentum with our efforts to help local businesses respond to and recover from the economic disruptions we are all experiencing," said Kosciusko Economic Development Corp. (KEDCo) CEO Alan Tio.
At their April 14 meeting, the county commissioners approved Tio's request for the county to apply to OCRA for a $250,000 grant for business retention, with KEDCo as the subrecipient to administer the grant. KEDCo already has a revolving loan fund program in place, with Lake City Bank processing the loans for KEDCo, Tio told the commissioners at their April 14 meeting.
Brad Jackson, president this year for the county commissioners, said Thursday that he was very thankful for Tio's efforts in getting the OCRA grant funding. Since it's targeted toward small businesses that need it, Jackson said it will be a big help to them and he's grateful for that. "I'm also amazed at how fast it came through," Jackson said.
On April 20, the Warsaw Common Council approved $100,000 from the Economic Development Income Tax fund to provide 0% loans to small businesses within the city limits, for up to $10,000 each. Those loans also will be administered through KEDCo's Small Business Relief Fund.
On the OCRA award announced Thursday, Warsaw Mayor Joe Thallemer said, "Today's award adds depth to the KEDCo business relief efforts and further leverages our support of the fund by serving a broader range of recipients. We need this."
The official news release from Crouch and OCRA states that an additional 49 rural Hoosier communities will receive more than $8.8 million in federal grant funding through the new COVID-19 Response Program. On April 22, Crouch announced the first 13 recipients of the COVID-19 Response Program who received more than $1.96 million in funding.
"With today's announcement, Indiana has awarded more than $10.7 million to our rural communities," said Crouch. "From increasing access to necessary testing and medical supplies to providing businesses and their workers with much needed relief, these funds are directly assisting in the fight against COVID-19."
"Public-private collaboration and intergovernmental coordination are critically important in ensuring funding is distributed to our rural communities," said Jodi Golden, executive director of OCRA. "The creativity and local partnerships OCRA has seen in these applications is inspiring and the Hoosier spirit of collaboration continues to thrive even through this crisis."
OCRA is continuing to develop a long-term response program, the release states. More information will be available in the coming weeks.
For more information on the program, visit www.in.gov/ocra/3010.htm.
Under the leadership of Crouch, who also serves as the Secretary of Rural Development, the Indiana Office of Community and Rural Affairs' mission is to work with local, state and national partners to provide resources and technical assistance to assist communities in shaping and achieving their vision for community and economic development, according to the release. For more information, visit ocra.in.gov.