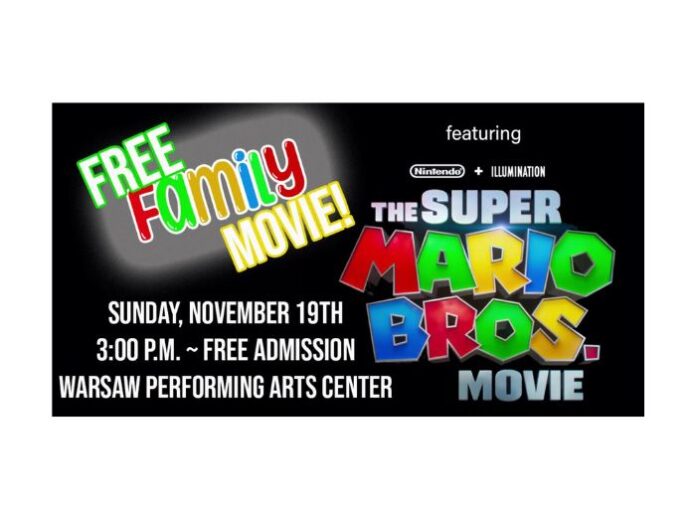 News Release
WARSAW — On Sunday, Warsaw Community High School will offer a free showing of "The Super Mario Bros. Movie" at the Warsaw Performing Arts Center.
Doors open at 2 p.m. and the movie will begin at 3 p.m. Short movies will be shown before the feature film.
"The Super Mario Bros. Movie" is rated PG and runs for 92 minutes.
A concession stand with popcorn and other snacks will be available for purchase, with proceeds benefiting the Warsaw Community High School theater department.