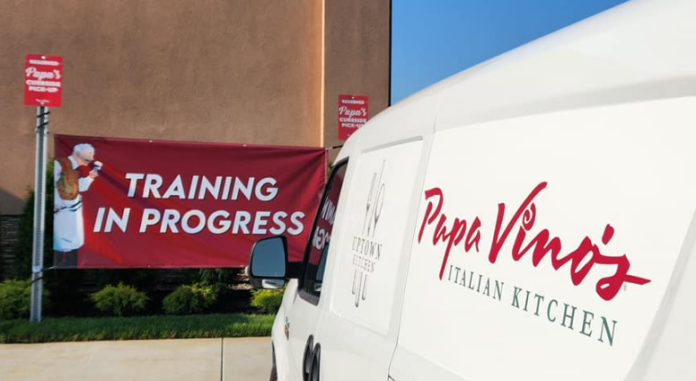 By Dan Spalding
News Now Warsaw
WARSAW — When Papa Vino's Italian Kitchen opens at 11 a.m. Thursday, visitors will start to realize how big it is.
The restaurant on SR 15N near Kohl's spans some 9,000 square feet. They've hired close to 120 employees and are still taking applications. 
The seating capacity is nearly 320 people for the dining area, a full bar, a conference room that can seat 75, and a wine room that offers its own atmosphere.
the company has surveyed the local restaurant scene and determined there is sufficient demand for quality dining, conference rooms, catering and carry-out.
"We didn't build it to be big," said Dan Fitzpatrick, CEO with Quality Dining Inc., which operates two other Papa Vino's among its 150 restaurants in Indiana and two other states.
"We built it to serve guests' needs," he said.
The restaurant includes a large carryout area with a dedicated entrance and parking area and is part of an emerging strategy that began in the aftermath of the pandemic that saw a growing desire among consumers to rely on carryout and the growing online food ordering trend.
Kelli Kuczmanski, marketing director for Quality Dining, said they adopted changes at Papa Vino's in Mishawaka where the carryout business now represents 25 percent of the store's sales.
"We anticipate a very robust to-go business. Families are busy and we know that and we want to have it ready — when you say you need it — we'll make sure it's there" Kuczmanski said.
Fitzpatrick says carryout and catering services will be available on Day One.
Papa's Vino's is the second Italian restaurant to open in Warsaw in recent months.
Salvatori's Authentic Italian Eatery opened about two months ago and has seen strong traffic and very favorable critiques.