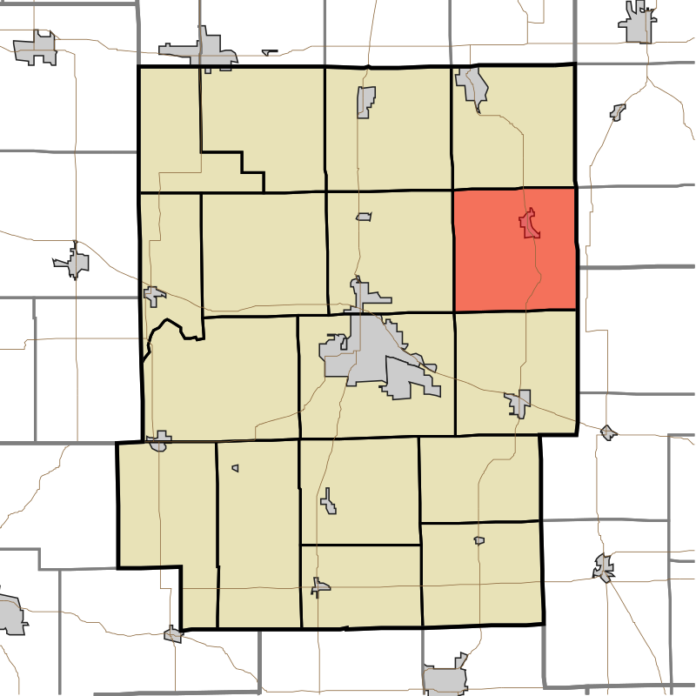 North Webster Town Council heard about parking issues Tuesday for a second month in a row.
Lonnie Sroufe, owner of Klam's Discount Store, 221 N. Main St., addressed the Council Tuesday after Amanda Hare, of A K Hare Company, 119 N. Main St., went to the Council meeting in January about parking issues in front of her business.
"I guess they had complained because of my customers parking there in their parking space," Sroufe said. He said that was why he was at the meeting. He wanted to find a happy medium because he wants to get along with everyone.
Sroufe said he is finishing up a sign for the building that's going to say there's parking in the rear of the building. He said people are "going to park where they're going to park." He stated when he has customers, he has one or two at a time. He said he always explains to customers there is parking in back of the business.
Police Chief Greg Church told the Council there is no parking in front of Sroufe's business.
Main Street is State Road 13 in the town of North Webster.
Sroufe did ask about the no parking area in front of his business. Church suggested speaking with North Webster Fire Department Fire Chief Jeremy Likens about it. If Likens and Sroufe could come to an agreement, then they could get with the state and see what the state could do, he said.
The decision by the state to make the area a "no parking" area was because the fire department is across the street from the businesses, Church said.
The business that was in the building before Sroufe's had big U-Hauls. Church said he didn't know if it was the business owner, but when people brought the U-Hauls back at night, they would park them out front and then the fire department couldn't get their fire trucks out. Church said Likens complained to that business owner about the situation several times and the issue was not resolved. The decision was then made to make that area a "no parking" area.
Church also said the state allows "no parking" within a certain distance of a fire station.
Church said he didn't know if the "no parking" area could be reversed or not, but a lot of it would depend on what Sroufe could work out with Likens and the state.
In other business, Church thanked Kosciusko County Prosecuting Attorney Dan Hampton and the county prosecutor's office.
"We have needed new car cameras now for many years and we've been using the old, original (ones), just basically a little (one) like you'd film a family vacation with," Church said.
After getting with Hampton, Church said five new cameras have been bought.
The North Webster Police Department will have to purchase the first camera and buy the software, with the prosecutor's office buying the other four.
"(Hampton) paid the big expense of getting the cameras for us – $10,600," Church said. "So I can't thank him enough. I really appreciate that."
Church said the cameras are "so valueable to have," noting the cameras do have the capacity to "back up" on what happened, so if the police officer is in an accident, the cameras can show what happened.
In other business, a handicapped parking space in the 200 block of North Main?Street was addressed.
The state highway department "is going to be resigning everything later on this summer," Church said.
When the state highway department came out to inspect signs they were going to replace, a handicapped spot "out front of the fire department" looks like it was generically put there, as if it wasn't put in and approved by the state highway department, Church said.
Church spoke with Likens and Church said both believed they should have a handicapped spot in the 200 block of North Main Street. He said it's been there for years, and they don't know how it got there, but thinks it's a good idea to keep it there.
A form will have to be filled out with the state highway department in order to keep it there. Keeping the space there was approved by the Council.
Church also told the Council his department is still accepting applications for police officer positions.