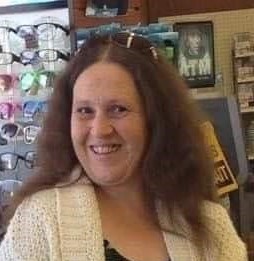 Peggy Sue (Stockberger) Cunningham, 56 of Argos, Indiana passed away on January 27, 2022 at 8:46 a.m. at her residence. On December 17, 1965 in Rochester, Indiana she was born to Wayne L. Stockberger and Alice Ruth (Treesh) Stockberger. She lived all of her life in the Argos community.
Peggy was the Assistant Manager at Casey's General Store, Argos, Indiana. She was a graduate of Argos High School with the class of 1984.
Peggy is survived by her Sons – Jordan Cunningham and wife Lineth of Elkhart, Indiana; and Justin Cunningham and wife Kaylie of Lakeville, Indiana.
4 Grandchildren – Zae, Mia, Cohen, and Taylor
Brother – Frank Stockberger and wife Jerri of Lafayette, Indiana
Sister-in-Law – Debbie Stockberger of Argos, indiana
She is preceded in death by her: Parents, Sister – Betty Jane Smith, Brother – Roger Stockberger
Friends may visit with the family on Saturday February 5, 2021 from 10 a.m. – 1 p.m. at the Inwood United Methodist Church, 11211 Hawthorn Rd., Plymouth, Indiana.
Private Family Funeral Services will follow at 1:00 p.m. at the church.
Memorial Contributions may be made to: Marshall County Humane Society, PO Box 22, Plymouth, Indiana 46563
Arrangements have been entrusted with the Earl-Grossman Funeral Home, Argos, Indiana