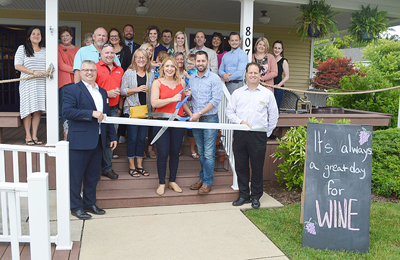 A new wine shop is open in Winona Lake.
The Kosciusko County Chamber of Commerce held a ribbon cutting ceremony for Port Winona Thursday afternoon.
The shop in The Village at Winona focuses on wine, but has beer and other specialty drinks.
They'll begin offering classes and tasting events in about a month.
Port Winona opens every day at 11 a.m.