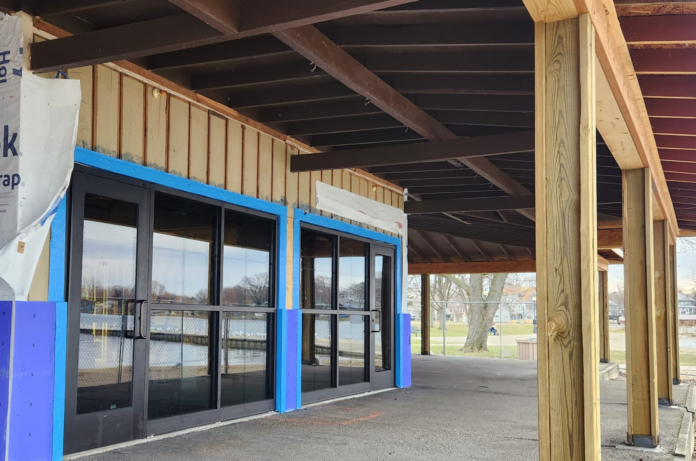 By Dan Spalding
News Now Warsaw
WARSAW — New rental rates have been set for the Zimmer Biomet Center Lake Pavilion, which is expected to reopen this fall after renovations.
The Warsaw Parks Board approved the new rates at its meeting Tuesday.
Rental rates will differ for weekdays and weekends and include different charges for the main room and the smaller conference room as well as the combination of both rooms that can be separated by a retractable wall.
Weekday rates will be $150 for the conference room, $300 for the large room and $450 for both rooms
Weekend rates for the large room will be $500 and $600 for the entire facility.
Damage deposits will range from $100 to $400.
Board members discussed the issue and tried to strike a compromise that reflects improvements while also keeping it affordable. They said the rates are still lower than comparable venues in north central Indiana.
Board president Steve Haines described the new rates as reasonable and fair
Parks superintendent Larry Plummer said he was comfortable with the changes and said other facilities in the region charge much more.
"I feel our venue will be just as nice as anybody else has, and they set the fee at a respectable price, I thought," Plummer said.
Renovations are expected to cost more than $2 million and Zimmer Biomet is picking up the cost for most of that.
The pavilion will offer a greatly improved kitchen, improved lighting and sound controls and audio-visual improvements that did not exist in the old facility.
Changes also include an opened-up view of Center Lake from within the pavilion.