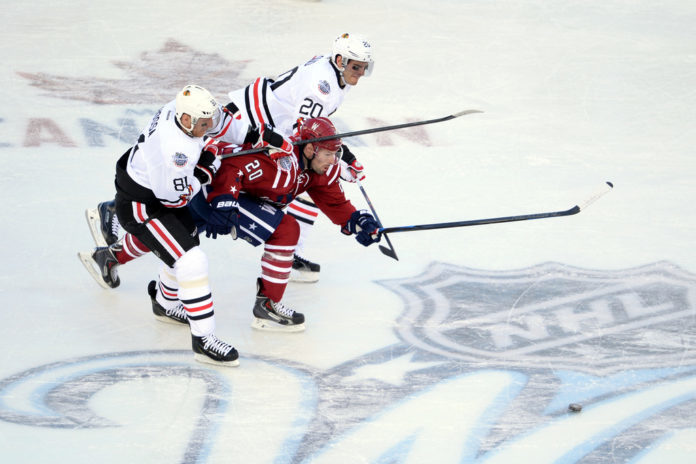 A report online has surfaced claiming the NHL will be coming to Notre Dame Stadium in 2019.
Chicago sports-blog Barstool Chicago first tweeted that the Chicago Blackhawks would play the Boston Bruins at the 2019 Winter Classic.
BREAKING NEWS:

The 2019 Winter Classic will be Blackhawks vs Bruins at Notre Dame Stadium. Expect a formal announcement around the ND-Navy game Nov 18th pic.twitter.com/oyBoARugwk

— Chief (@BarstoolChief) November 7, 2017
WNDU spoke to a source in Notre Dame's athletics department, who stated that a deal was in place but isn't yet signed. No official announcement has been made, but if the deal is signed, one would come later this month.
It'd be the second time a college football stadium has hosted at Winter Classic, with Michigan Stadium in Ann Arbor hosting a Blackhawks and Detroit Red Wings game in 2014.
Notre Dame's looking to expand the use of Notre Dame Stadium for other purposes besides football now that their Campus Crossroads project is complete.