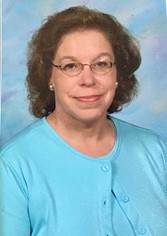 Sharon Joy (Neeley) Gallagher of Claypool, IN, 70, was called to her heavenly home during her stay in Scottsdale, Arizona and began her eternal life with her Lord and Savior on the evening of January 25, 2022.
Sharon was born to Dayton and Joyce (Seppala) Neeley in Chicago, IL on June 16, 1951.  She attended Cedarville College in Cedarville, OH where she graduated with a Bachelor of Arts degree in 1973.  It was at Cedarville College where she met the man who would become her future loving husband, Jeff.  Sharon and Jeff were married on June 16, 1973 at Sharon Baptist Church in Sharon, Pennsylvania.  She then went on to obtain a Master's degree from Walden University and certifications in literacy education from Purdue University.
Sharon began her teaching career at Valley Christian School in Santa Maria, CA in 1973.  She took time off to raise her sons and then returned to teaching at Silver Lake Elementary and Claypool Elementary School before eventually teaching at and retiring from Lincoln Elementary School in Warsaw, IN.
Sharon's mission in life was to educate those she came in contact with, especially her students at Lincoln Elementary School where she was employed as a literacy coordinator.  She also enjoyed singing her favorite hymn "The Love of God is Greater Far" by Fredrick M. Lehman – a hymn taught to her by her mother.  She would often break out in song when she and Jeff would have their morning devotions together.  Sharon and Jeff were members of Pleasant View Bible Church in Warsaw, IN, where she enjoyed teaching Sunday school for many years.
Sharon possessed the kind of warm personality and selflessness that was immediately felt by those fortunate enough to meet or know her.  Her kindness and smile could light up the room and she adored all of her family, friends, students and fellow church members.  She was a loving wife, mother, grandmother, aunt, and sister, as well as a talented homemaker who enjoyed knitting, cooking, and studying the written word of the Lord.
She is survived by her loving husband, Jeff; her sons, Joel (wife Jennifer and two children) of Ft Wayne, IN and James of Warsaw, IN; her father, Dayton Neeley of Wadsworth, OH; siblings Deanna (husband Michael Dungan and two sons) of Canton, OH, Cynthia (husband Gordon Belles and daughter) of Claypool, IN, Elizabeth (husband James Schlagel) of Fairlawn, OH, Martin (wife Kathy and two children) of Charleston, SC, Wendell of Valparaiso, IN; and numerous cousins throughout the U.S.  She was preceded in death by her mother, Joyce (Seppala) Neeley; stepmother, Eloise (Butcher) Neeley; brother, Leland; and sons, Daniel and an infant son.  She will be deeply missed by all.
Sharon's life will be celebrated at 1:00 p.m. on Monday, February 7, 2022 at Redpath-Fruth Funeral Home, 225 Argonne Road, Warsaw, Indiana and officiated by Pastor Mike Hontz of Pleasant View Bible Church.  A graveside service will follow at Lakeview Cemetery, Silver Lake, Indiana.  Friends and family may visit prior to the service from 10:00 – 1:00 p.m. at the funeral home. 
In lieu of flowers, donations may be made in her memory to Right to Life of North Central Indiana, P.O. Box 1162, Warsaw, IN 46581-1162 or donate online at https://nci4life.org/donate/; or to Heartline Pregnancy Center, 1515 Provident Drive # 180, Warsaw, IN 46580 or donate online at https://heartlinepregnancycenter.org/donate/
Online condolences may be sent through the funeral home's website at www.redpathfruthfuneralhome.com.