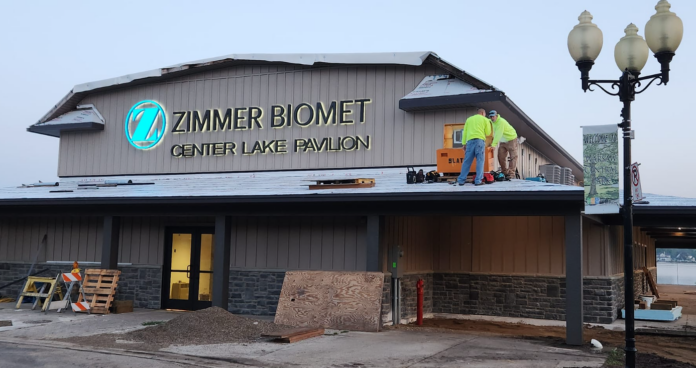 By Dan Spalding
News Now Warsaw
WARSAW — The sign for the soon-to-reopen Zimmer Biomet Center Lake Pavilion has been erected.
The lighted sign and name are both part of the extensive renovations to the pavilion along Center Lake.
The naming rights came in exchange for Zimmer Biomet's $2.5 million donation toward the pavilion renovations.
Changes include a bigger kitchen, new bathrooms, a much-improved view of the lake and an event space that can host more than one event at the same time.
The pavilion is expected to reopen in four to six weeks, according to Parks Superintendent Larry Plummer.
An update on the sign was made during Warsaw City Council's meeting Monday night.
City officials say they are excited about the changes to the pavilion and look forward to the reopening.