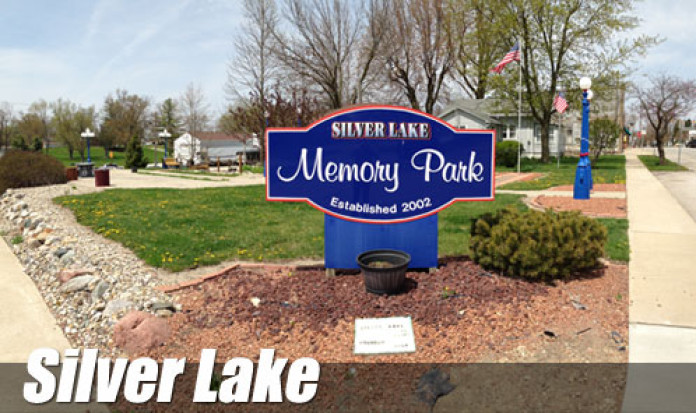 The following by Maddie Jo Shultz, Times-Union Correspondent
At Wednesday night's meeting, the Silver Lake Town Council heard an RV waiver request and finalized a building facade grant for Whetstone Woodenware and Lakeview Liquors.
Through a facade improvement grant, the Council is allotting $11,542.71 to Whetstone Woodenware and $12,057.72 to Lakeview Liquors for paint, siding and window replacements.
Dale Burbank asked the Council's permission to place an RV at Bowman's Landing as a permanent residence. Council member Nichole Taylor recalled ordinance 11-9-2010, which states that an RV cannot be considered a dwelling. Clerk-Treasurer Tonya Conley said Silver Lake's Indiana Department of Environmental Management permit does not allow for RV hookups to water and sewer.
Burbank said he is willing to remove all tires and the hitch from his RV so the structure can be housed permanently on the lot and attached to town utilities. The Council tabled the decision and will revisit the 2010 ordinance.
The Council approved a 3% raise for town employees in 2022, with the exception of the three lowest-paid town employees, whose wages will go up 4%.
Guest speakers were Kelly Gardner and Chad Reynolds, representing the Alliance of Indiana Rural Water. Gardner explained the utilities apprenticeship program for those seeking water and wastewater licenses. The two-year program requires 4,000 hours of on-the-job training and 288 hours of classroom training.
The Indiana Department of Natural Resource's Lake and River Enhancement division awarded funds not to exceed $54,500 to the town for a water quality monitoring project, with a goal to quantify nutrients and sediments in the Silver Lake watershed.
Utilities Superintendent Joey McNeal reported one water leak and tree damage from Wednesday's storm. The water tower was repainted this month.
Fire Chief John Conley reported three runs this month, one medical assist and two mutual aid assists.
The claim docket was $106,213.37.
The Council will next meet at 7 p.m. Sept. 8 at town hall.