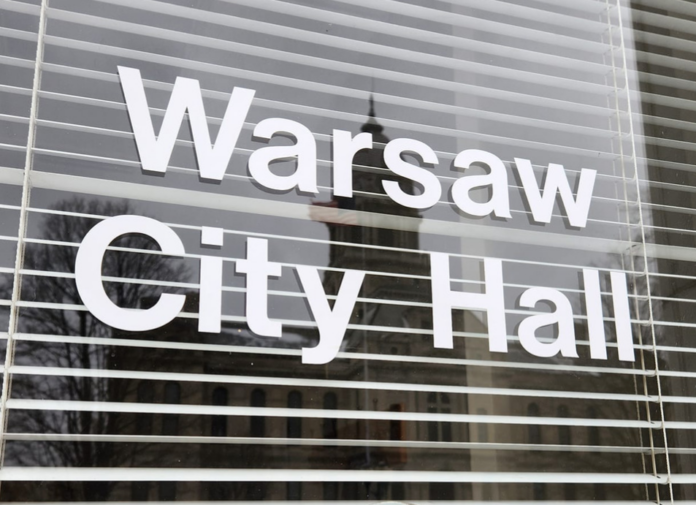 By Dan Spalding
News Now Warsaw
WARSAW — The city of Warsaw will soon make its pitch to Kosciusko County officials to establish a city-county airport authority.
Warsaw City Council unanimously approved the proposal and The city officials could make their pitch to Kosciusko County Council as soon as April 13.
Mayor Joe Thallemer said the airport has reached the point where improvements are outgrowing the city's ability to finance and he believes the county should share in the operations since the local orthopedic industry impact extends far beyond city limits.
Thallemer talked about the proposal during a segment of In the Know the public affairs show on News Now Warsaw.
Thallemer pointed to the growing global presence of orthopedic companies like Medartis and Mentore media and the number of big-ticket projects at the airport such as runway expansion and maintenance of existing runways and taxiways.
"I'd say it's pretty important that we put our best foot forward to show that we're continuing to grow and move forward and not stand still," Thallemer said. "If you're not moving forward, you're moving backward."
Establishing an airport authority would bring with it a new tax for all county property owners.
Thallemer addressed the tax issue.
"I know now is not a great time to talk about raising taxes," he said. "Current tax bills are coming in with the reassessments causing some sticker shock on property tax bills, but this is the time that this needs to happen for us to move forward."
Thallemer also talked about attracting Mentore Media and changes in the parks department.
The interview for this story with Thallemer was part of News Now Warsaw's public affairs show, In The Know. 
The show's broadcast schedule is:
News Now Warsaw (99.7 FM and 1480 AM):
Saturdays at 7 a.m. 
Sundays at 7 a.m. & 2 p.m.
WRSW (107.3):
Sundays at 6 a.m.
Willie (103.5 FM):
Sundays at 6 a.m.