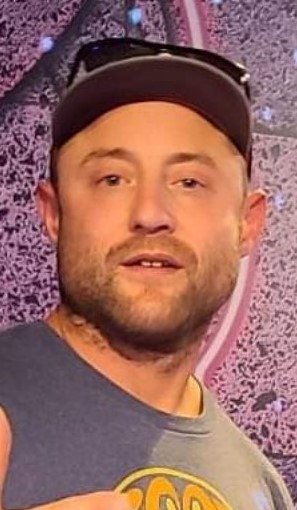 Toran Lee Savant of Warsaw, Indiana passed away unexpectedly at 10:10 p.m. on Tuesday, June 21, 2022 at the age of 37.
He was born on May 6, 1985 in Warsaw, Indiana to Marcella Manns and Jessie Lee Savant, Jr.  Toran was a lifetime resident of Kosciusko County, Indiana where he was a 2003 graduate of Whitko High School in South Whitley, Indiana.  On July 6, 2004 he enlisted in the U.S. Army and was stationed in Germany, Kuwait and Iraq for a few months.  He received the Iraq Campaign Medal, Army Commendation Medal, National Defense Service Medal, Global War on Terrorism Service Medal and proudly served until his honorable discharged on July 5, 2007.
Toran worked for many years in Colorado as an X-Ray technician for a petroleum company.  He was still learning the ropes of being a dad, and very much loved his children deeply.  He was an approachable guy and people liked him especially children.  Toran was a carefree and loving person who enjoyed a good fishing trip in Michigan with his brother whenever he could.  He struggled with his own demons throughout his life and always tried to keep a good connection in his heart with his faith.  He worked on keeping that fire ignited by attending Warsaw Community Church when he was able to and being baptized at Liberty Mills River in the spring of 2022.  While he was unable to overcome all of his battles with addiction, he was a fierce and persistent fighter who lived every day of his life as fully as he could.  Toran may have stumbled on his journey, but his family and friends were always there to love him back.
He leaves behind his son, Liam Savant, daughter, Jordan "JoJo" Savant (both of Warsaw, Indiana), father, Jessie Savant (Warsaw, Indiana), and his mother, Marcella Manns (Claypool, Indiana).  Also surviving is his brother, Jeremie (Stephanie) Slone (Winona Lake, Indiana), sister, Tara Schoettmer (Wabash, Indiana), and his grandfather, Jessie Savant, Sr. (Warsaw, Indiana).  He was preceded in death by his grandparents and his brother, Christopher Slone on June 22, 2021.
Toran's life will be celebrated with a service at 1:00 p.m. on Tuesday, June 28, 2022 at Redpath-Fruth Funeral Home, 225 Argonne Road, Warsaw, Indiana and officiated by Pastor Luther Bailey and Pastor Ward Allen.  There will be three hours of visitation prior to the service from 10:00 – 1:00 p.m.  A graveside service will follow at Akron Cemetery, Akron, Indiana with military rites conducted by the American Legion Post #49 and active-duty members of the Army Honor Guard.
Memorial donations may be directed to Marcella Manns, 3019 West Hill Lake Road, Claypool, Indiana  46510 to go towards purchasing his monument for the cemetery.
Online condolences may be sent through the funeral home's website at www.redpathfruthfuneralhome.com.