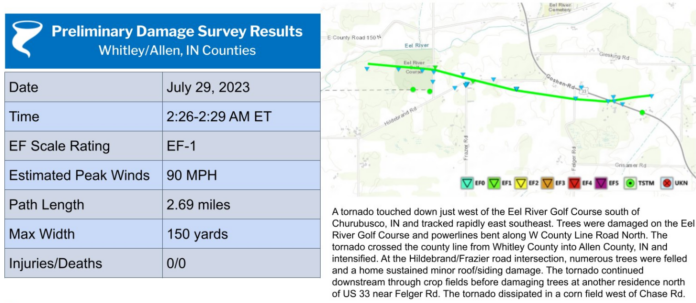 Staff Report
NORTH WEBSTER — The National Weather Service has confirmed another tornado that happened on July 29.
This one was in eastern Whitley County and was the third tornado to be confirmed as part of a storm system that swept across northern Indiana and Ohio.
This Whitley County tornado was rated an EF-1 with peak winds of 90 MPH. It eventually moved nto Allen County near US 33, the weather service said.
The other tornados were in Cass County, Indiana, and near Hicksville, Ohio.