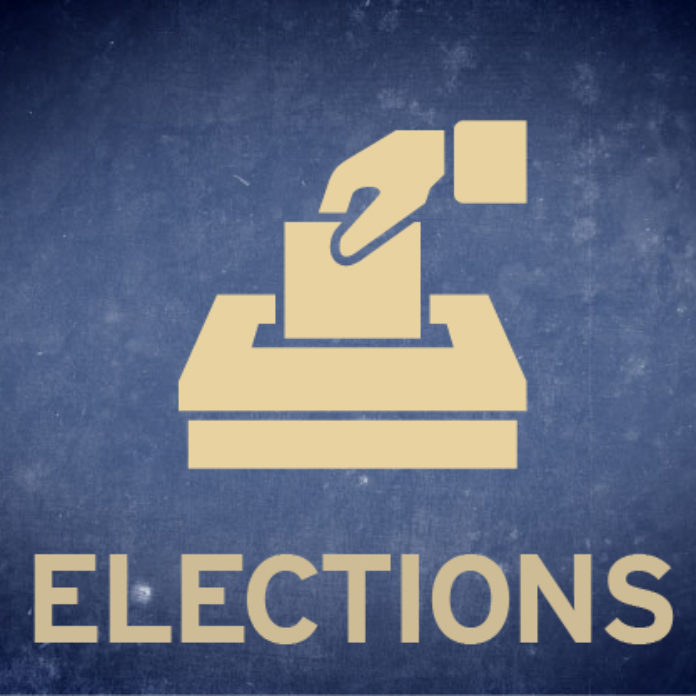 The following is from our news partners at The Times-Union:
Editor's Note: Four towns conducted GOP town conventions Tuesday evening to fill town council and clerk-treasurer positions for the fall election.
Etna Green
By David Slone
Only one incumbent will return to the Etna Green Town Council next year after the Republican town convention Tuesday night.
While incumbent Keith Claasen will be on the November ballot, fellow councilman Kevin Smith II dropped out of the race during his convention speech and Cory Ellinger came in fourth place in votes. Smith still received 5 votes while Ellinger received 27.
Along with Claasen and his 28 votes, Susan Klinefelter received 30 votes and Jason Hanes received 32 votes to win the convention and get their names on the GOP ballot.
There were eight Republican candidates for the three council seats. No other political party has candidates filed for the general election.
About 53 people voted. The other candidates and their vote totals were Chris Carter, 13; Aaron Bakian, 20; and Beverly Carter, 4.
Pierceton
By Jackie Gorski
In Pierceton, voters chose Myra Mast as the Republican Party candidate for clerk-treasurer  in the November's municipal election.
Mast, incumbent Jerry Kreger and Pam Baker all filed for the GOP candidacy and each had five minutes to address the 41 voters in attendance.
In the first round of voting Mast and Kreger got the most votes.
In the second round of voting, Mast received the majority of votes, 31, over Kreger, who received 17 votes.
Georgia Tenney was chairwoman of the convention in the town hall's community room.
Mast faces Libertarian Brian Hartman in the November election's clerk-treasurer race.
Silver Lake
By Amanda Bridgman
Only one incumbent will return to the Silver Lake Town Council next year following Tuesday evening's town convention.
About two dozen voters showed up to the Silver Lake Lions Club Tuesday night to vote for three Republican candidates to run for town council.
Five candidates filed for the Republican ticket, but since only three seats are open, voters were called to come and choose.
Incumbents Chad Miner and Phillip Shalley were challenged by Nichole Taylor, Hugh Murfin and Jerry Wagner; Murfin and Wagner were not present at Tuesday's caucus. Each candidate had five minutes to tell the room why they wanted their vote. Shalley said he's lived in Silver Lake since 1972 and has voted the Republican ticket since 1968.
Taylor said she's been a lifelong Republican, a resident of Silver Lake for most of her life and pitched big ideas for the town including family days, fundraiser barbecues and demolishing all of the condemned houses in the town.
Miner talked about how he and his wife moved to town 20 years ago and that he is a practicing attorney in Warsaw. He said he's been proud of the work accomplished by the council while he's served on it, namely keeping costs low and beautifying the town.
In the end, Miner received 20 votes; Taylor 14; Murfin 12.
They'll be placed on the Republican ticket in the November general election.
South Whitley
By Teresa Carrano
South Whitley's registered voters selected incumbents Randy?Cokl, Les Hoffman and Brock Waterson for the 2020-2023 town council term in a town convention Tuesday at 6 p.m. in the Whitko High School auditorium.
Judy Earnhart and Tony Starkey also ran for the office. Each candidate had five minutes to address the 95 voters along with about 30 people who watched the proceeding.
In the first round of voting, with 94 valid votes, Randy Cokl received 83 votes: Brock Waterson – 74; Les Hoffman – 68; Tony?Starkey – 17 and Judy Earnhart – 11.
Jorell Tucker chaired the South Whitley convention and said one ballot was thrown out because four names were marked and people could choose only up to three.
Cokl, Hoffman and Waterson will appear on the November municipal election, however, there are no opposing party candidates for the town council seats. The South?Whitley clerk-treasurer also will be determined in the November election.
Mentone's town convention is tonight at 6 p.m. in the community emergency services building. There are two candidates for clerk-treasurer – Janick Norris and Tammy Stoneburner.