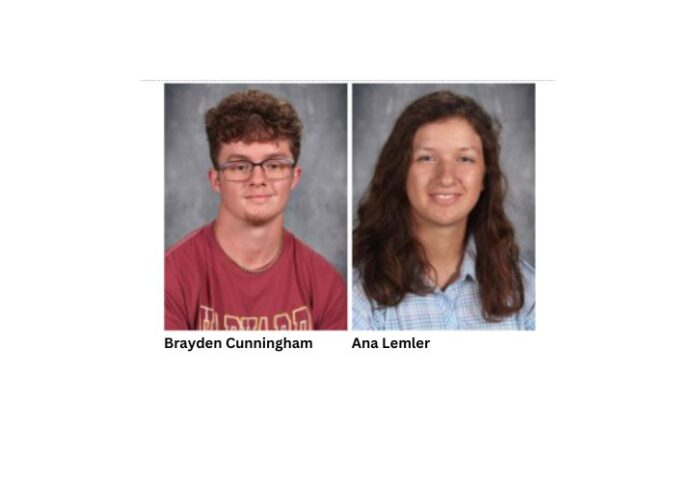 Staff Report
BOURBON — Triton High School announced its salutatorian is Brayden Cunningham and valedictorian is Ana Lemler for the graduating class of 2023.
Brayden is the son of Breanne Hedington. While at Triton, Brayden has been involved in Senior Squad, jazz band, marching band, football, wrestling and baseball.
During his senior year, he worked as an intern at Gladiator Detailing.
Brayden had a 4.107 GPA in his high school career and plans to study business management at IU South Bend.
Ana is the daughter of Adam and Lourdes Lemler. Throughout her high school career, Ana has been involved in National Honor Society, Senior Squad, art club, 4-H, FFA, marching band and tennis.
Ana has a 4.124 GPA and plans to study computer engineering at Norwich University in Vermont.