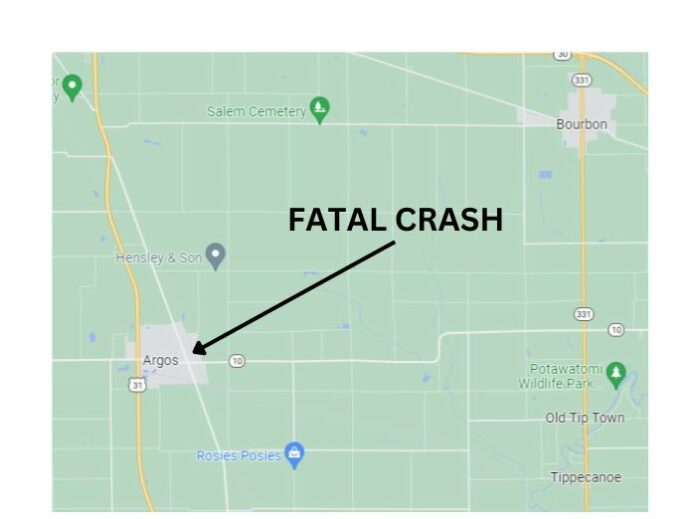 By WNDU
PLYMOUTH — An Argos man died after a crash on Tuesday morning in Argos.
Indiana State Police responded to the crash at U.S. 31 and State Road 10 shortly before 11 a.m. Police say a Mitsubishi driven by an Argos man was traveling east on State Road 10 and failed to yield the right of way to a truck traveling north on 31.
The driver of the car, who was not immediately identified, died at the scene. The driver of the truck was uninjured, according to a report by WNDU.