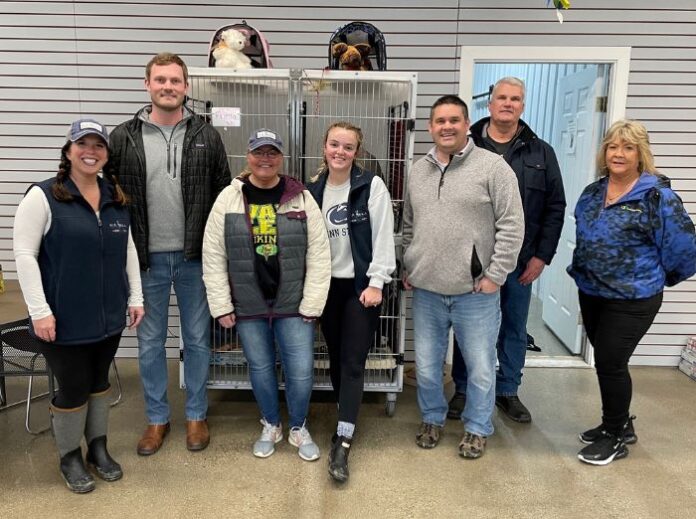 News Release
WARSAW — The staff at W.R. Hall brought lunch, donations and a volunteer spirit to the Animal Welfare League.
Organized by Raechel Torpy, the Hall Team wanted to support shelter animals
and AWL staff.
"What an amazing group at W.R. Hall. They spent their lunch pampering our staff and pets at AWL. Our furry family can't thank them enough," said AWL Executive Director Tonya Blanchard.
Besides feeding the entire staff, they brought $500 worth of pet food, laundry items, and
supplies to help our shelter. The group also spent time walking dogs and socializing
with cats.
"Sheltering is a Community Issue," said Board President John Lantz. "We cherish
the support from community businesses like the W.R. Hall Insurance Group."