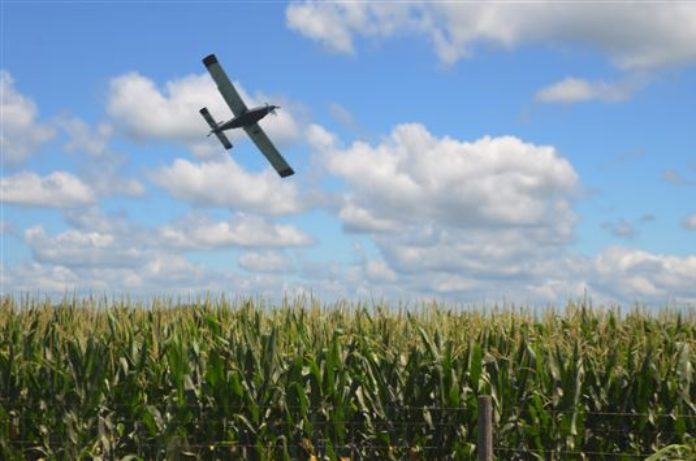 There will be no air show at the Warsaw Municipal Airport this year.
Airport Manager Nick King told the Board of Aviation Commissioners Tuesday afternoon, "We're not doing a 2016 show, that is for sure. The 501(c)(3) that has sponsored officially the air show the last three years has decided to no longer sponsor air shows. So volunteers are working on putting together a separate Air Show Warsaw 501(c)(3) to try and get that started again. We're hoping to have one ready for 2017, but those are kind of on hold."
Historic Flights Foundation is the non-profit organization that put the air show on in 2013-15. For the second show, the Foundation prepared a $40,000 budget for a two-day event and was supported financially by the late Dr. Dane Miller and the Kosciusko County Convention Recreation and Visitors Commission, according to an August 2015 Times-Union story. The only cost to visitors was a $5 donation for parking. But revenue didn't meet costs.
Then for the 2015 show, adults were charged for admission, but it was still not enough to pay costs and as of August the Foundation was still paying for it, according to Historic Flights Foundation President Alan Hoover.
Board member Ernie Wiggins mentioned there is a big air show in Fort Wayne this year. King said it will be the first weekend in September, put on by the Air Force National Guard.
"When the Air Force puts it on, it's a recruiting opportunity and it's going to be a much bigger show than what we can have here," King said.
In another matter, King said the airport is unable to get parts to service its main three-ton snowplow due to Environmental Protection Agency changes. The motor is starting to wear down on it, and King said he's concerned that if it quits the airport will be out of luck.
He said he talked to Mayor Joe Thallemer and Street Department Superintendent Jeff Beeler last week and learned the county is upgrading some of its trucks and they're trading in five of their vehicles for five new trucks.
"One of those trucks would be a great replacement for what we have," King said.
He stated they are working on a price right now, but guessed it would cost the airport between $4,000 and $5,000 because the county has already traded in the trucks and the company has assessed their value.
"We would pay $4,200 to this company, minus any trade-ins we have to trade in toward it. It would be a really good deal for us," King said.
The street department mechanics have already gone over the truck, they've done oil analysis on the engine, the transmission is less than two years old and King said it would be a great deal at the price they're getting it for to replace aging equipment.
"It's also 26 years newer than the truck we've got," King said.
Thallemer said, "Obviously, we're not going to put the miles on it the county or street department put on it. Their miles are limited. It's a great idea and I was very excited when you guys came to us about that."
King said it's still in the early stages as they've got to wait for the county's new trucks to come in before the airport can purchase the older one. It's now sitting at the county lot, but he said they've looked at it already.
The board told King to proceed with the purchase of the truck.
The next board meeting is at 5:15 p.m. June 14 at the airport's terminal building.