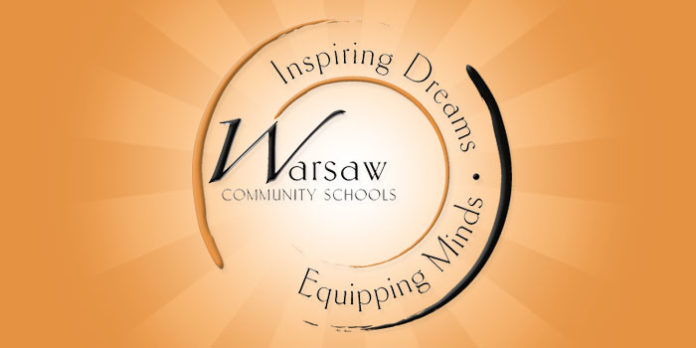 An eLearning Day has been planned for Warsaw Community Schools on Saturday, April 13, 2019.
This day has been scheduled to make up the instructional day that was missed on Friday, February 1, 2019 due to dangerous weather conditions.
Making up lost instructional time in this manner allows students to be dismissed for the summer before Memorial Day as opposed to later in June.
eLearning Day Procedures:
All student assignments for the eLearning Day will be posted by 9 a.m. under the eLearning link at the top right of the WCS school websites. The individual WCS school web sites may be accessed by visiting http://yourschoolname.warsaw.k12.in.us (ie: http://claypool.warsaw.k12.in.us), or by clicking the appropriate school on the district web page at http://www.warsaw.k12.in.us.
All lessons will be organized by grade level and teacher name. Each teacher's page will provide specific instructions for the assignments to be completed as well as optional enrichment activities. Students at the secondary level will complete assignments for all periods of a normal Friday school day.  Elementary students will complete assignments in each subject as well as each special class they normally attend on each Friday.
The assignments may be completed on the actual eLearning Day or may be completed and turned in any time until the evening of Wednesday, April 17, 2019. Completion of the assignments will allow the student to be counted as in attendance on the eLearning Day. Any student who fails to turn in the assignments by the deadline will be counted absent for the eLearning Day.
On the eLearning Day, teachers may be contacted by email or other established means of communication with any questions about eLearning activities.  A computer lab or the school media center will be open after school Monday, April 15th through Wednesday, April 17th for students who need Internet or computer access to complete their assignments.