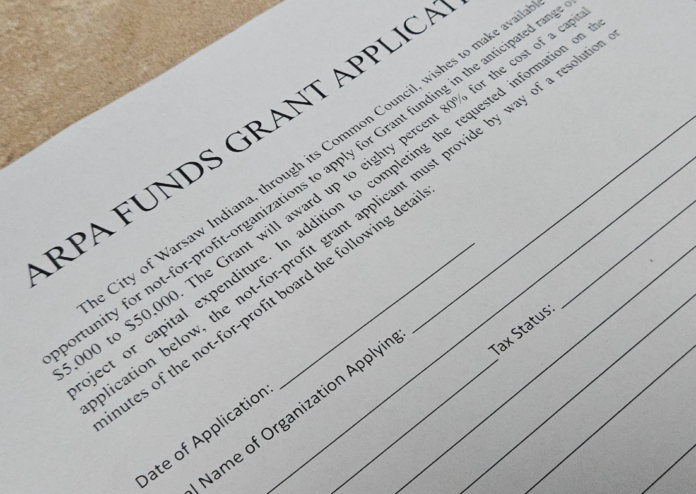 By Dan Spalding
New Now Warsaw
WARSAW — Over the past two years, the city of Warsaw has used a lot of federal American Rescue Plan Act money on a wide variety of uses ranging from new city street lights to communications towers to a child care initiative as well as expansion of the mental health program that helps residents.
Now, the city is preparing to an propriate $180,000 over the a two-year period to assist non-profit groups with capital improvement projects.
On Monday, city council finalized how to proceed with choosing how the money will be distributed.
One key factor is that organizations will have to provide detailed plans about their project and will have to ante up at least 20 percent of the total proposed cost.
The projects could cost from $5,000 to $50,000, but is not limited to that.
Details will soon be available on the city's website.
City officials expected some strong interest in the financial assistance.
"Actually, I've had two or three people reach out to me that are just waiting for me to let them know," said Cindy Dobbins, council member.
Dobbins worked on much of the proposal with city attorney Scott Reust and council member Jack Wilhite who admitted the process of forming a police took a lot of time and work.
"I regret we haven't got it done sooner than this so we could give them some time this year to get some money, but it was so complex and trying to get everyone on the same page that it took a while," Wilhite said.
The city will soon create an ARPA committee that will present proposals to the city council which will make recommendations to the board of works.
The board of works will serve as the gatekeeper to ensure the portion required from organizations is received before the city releases its majority portion of the federal money.
The total amount allocated to the city two years ago totaled $3.4 million.