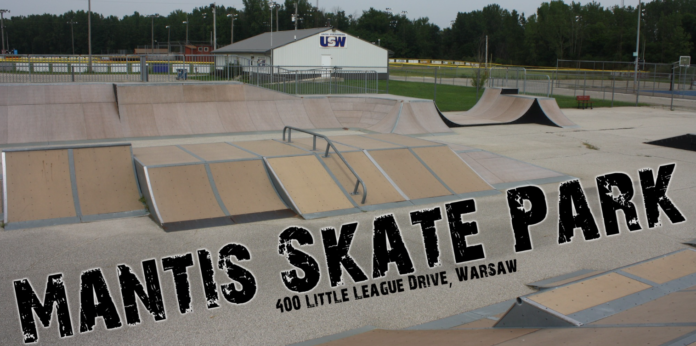 By Dan Spalding
News Now Warsaw
WARSAW — Mantis Skate Park in Warsaw is opening its doors to BMX bikes this year.
Warsaw Parks and Recreation officials have heard the call for bike use at the skate park for a while and are trying it out at the facility at 400 Little League Drive, Warsaw beginning next week.
The skate park will open for the season at 10 a.m. Saturday, May 20, and will set aside six hours a week for bikes. See the chart below.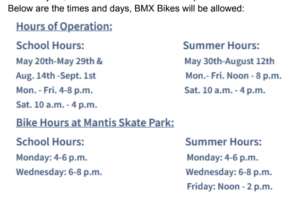 Recreation Director Stephanie Schaefer said there are some BMX bike enthusiasts who look beyond the racing opportunities available at Hire Park in Warsaw.
"We think this is a great opportunity to add some other things in Warsaw … for those teens looking for something else to do," Shaefer said.
She said they'll be watching to ensure rules are followed to avoid possible damage to the equipment.
"If it goes well, I think this is something we would keep," she said.
Participants are required to sign an annual waiver and emergency contact form. Participants under the age of 18 are required to comply with the form, which can be found on the city's website or can be filled out in person during Skate Park hours.
Helmets must be worn at all times.
For more information, email parksevents@warsaw.in.gov or call 574-372-9554.
Gold-level sponsorship is provided by State Farm agent Linda Chastain and a bronze-level sponsorship came from Papa John's Pizza.