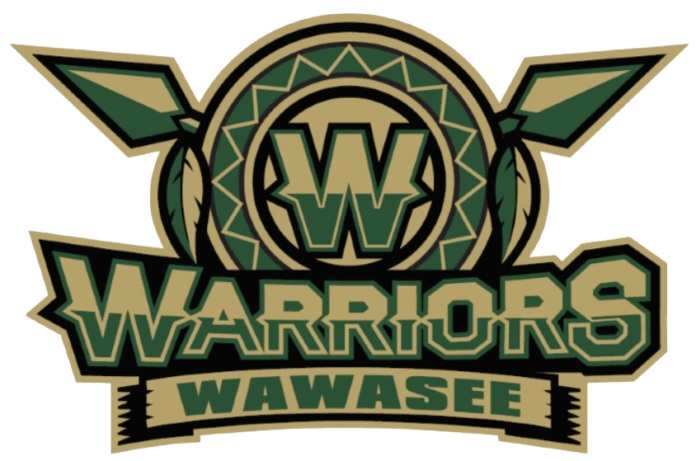 Story by Alaister McFarren, Times-Union Correspondent

At their first in-person meeting since March on Tuesday, Wawasee School Board heard reports on federal grant applications and health service recommendations for the upcoming school year.
They also discussed plans for when school commences and honored retiring teachers and staff.
Plans for reopening were of particular interest to attendees, some of whom made inquiries about what steps and precautions the board has taken toward reopening Wawasee schools come August.
"The guidance we get for the safety of our community comes from the county health commissioner," said WCSC Superintendent Dr. Tom Edington. "We have had Zoom meetings regularly and will continue to do so as we plan to reopen our schools. We have met with teachers and administrators about the issues we need to deal with before Aug. 12 rolls around. In the big picture, we take guidance from the Department of Health and the Department of Education in Indianapolis."
Edington also stated that no final decisions had been made on masks for students, as it can be very tough on kids to wear them properly for an entire school day. He mentioned that getting enough hand sanitizer and getting hands washed efficiently was a potential challenge for reopening.
According to a report from Assistant Superintendent Joy Goshert, federal grants for WCSC are being combined into one new system. This system, Intelligrants, will allow goals to be set within it, allowing the school corporation to apply for grants more easily.
Goshert also spoke on health service recommendations for the 2020-21 school year. She stated that recommendations included installing hands-off sinks at nurse stations, the purchasing of personal protective equipment, deep cleanings at nurse stations and providing for social distancing in healthcare rooms.
Regarding summer school, Wawasee High School has been conducting its classes through APEX with the help of three certified instructors who are able to help students throughout the day. WCSC middle and elementary schools are expected to start July 20 and run through Aug. 7.
The board also restated that Brent Berkeypile, who served as acting principal at Wawasee Middle School during the second half of the 2019-20 school year, will be moving into the position full-time. Drew Graber will be stepping into the role of assistant principal. Christopher Gerbers will assume the role of principal at Milford School.
One-year contract extensions were approved for James Flecker (who will become director of finance and legal services), Geoff Walmer, Eric Speicher, Mike Snavley, Stephen Troyer, Michael Casey, Jennifer Phillips, John Snyder, Steve Perek, Lee Snider, Vince Beasley and Cory Schutz.
In other board news:
• Meal prices will increase for the 2020-21 school year by 15 cents for breakfast and 25 cents for lunch.
• Kosciusko Literary Services will be using an unused classroom at North Webster Elementary.
• Water damage to the WHS gym floor is expected to be repaired by July 6.
• WHS's building trades house, located on Syracuse-Webster Road, is nearing completion. Due to COVID-19, students were unable to finish the house, so local contractors assisted in completing the work.
• WHS graduation will take place July 18 at Warrior Field. In case of rain, the event will be scheduled for the next day. Should rain occur then, it will be pushed to the next weekend.
• The board recognized teachers and staff who retired at the end of the 2019-20 school year.