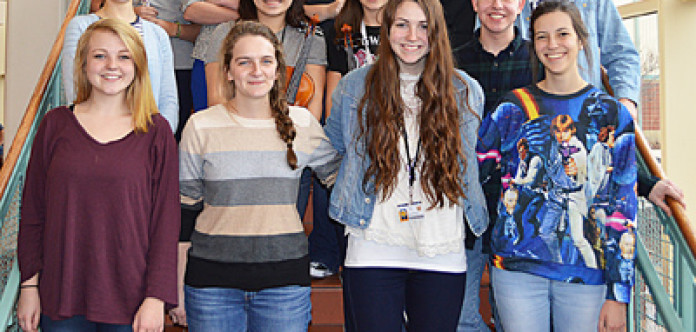 Holiday events are planned at the Warsaw Community High School Performing Arts Center.
The WCHS Performing Arts Department will present its seventh annual holiday gala Sunday at 2:30 p.m. in the PAC.
The gala will feature the band, choir, theater, orchestra and dance programs performing seasonal favorites such as "Charlie Brown Christmas," "Jingle Bells" and "Deck The Halls." The gala will also include selections from "The Nutcracker" and "Mary Did You Know."
All ages will enjoy the performance. Admission is $5 per person and tickets will be on sale at the ticket booth in the WCHS PAC. As attendees enter the PAC, they wil be greeted with carols performed by the Jazz Band and the Select Chorale before the show.
For more information, contact the WCHS box office at 574-371-5040.
The community also is invited to attend the third annual Winter Dance Concert Friday at 7 p.m. in the PAC. Support friends and family in dance performance classes as they demonstrate grace and style from hip hop to contemporary and tap and ballet.
Tickets are $5 general admission. All proceeds go directly back to the dance program for the purchase of costumes and shoes for future dance students.
(Story By The Times Union)