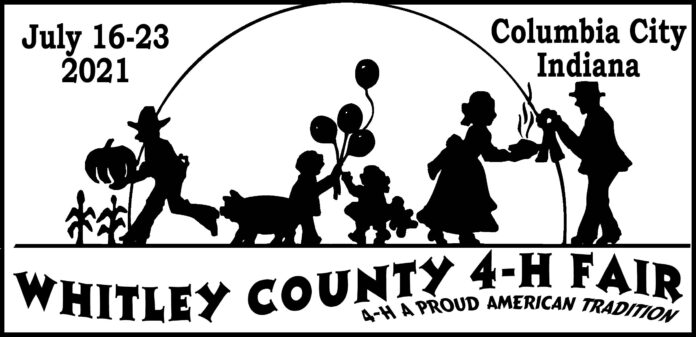 The Whitley County 4-H Fair will be back in full swing next month.
Fair officials announced over the weekend that the fair will be held from July 16th through the 23rd. A couple of notable changes made were extending the fair by an extra day, and Thursday morning will feature a 4-H livestock show specifically for the mini 4-H members who are participating in the livestock mini-mentor program.
Admission to the fair is free and there will be no charge for parking.
Entertainment events are always a great way to unwind at the end of a busy day at the fair.  This year's events include:
Friday Night – Tough Truck Contest
Saturday Night – Demolition Derby — Promoter: Getting Junked Promotions (Mini-van, Windshield, and Stock Classes)
Sunday Afternoon – Antique Tractor Pull put on by the Whitley County Ag Museum and Learning Center
Sunday Night – IPL Sanctioned 4WD Truck and Tractor Pull (2 Truck Classes and 2 Tractor Classes)
Monday Night – TBC (The Band Cheyenne) Concert – Free will donation
Tuesday Night – Farmer Olympics Peg Perego Tough Track Contest, and Mini 4-H Extravaganza.
Wednesday Night – Powderpuff Demo Derby and Pre-ran Demo Derby
Local vendors are excited to be back in our commercial building, and don't forget to stop in and check out the Ag Museum and Learning Centers, as well as the antique tractor display.