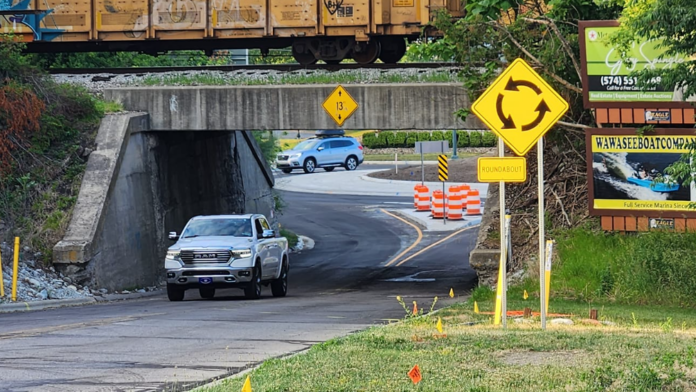 By Dan Spalding
News Now Warsaw
WINONA LAKE — The new roundabout in Winona Lake is fully open.
The roundabout at Winona Avenue, Park Avenue, Argonne Road and Kings Highway is now close to complete, aside from some landscaping.
Access from Argonne Road opened up Friday. Road striping and signage have also been added.
Construction began in July o 2022, but the preconstruction work for utilities began months before that.