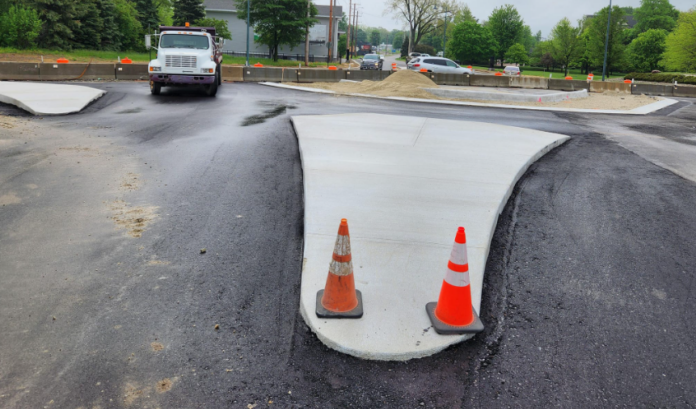 Staff Report
WINONA LAKE —  Construction on the new Winona Lake roundabout is taking another turn.
Beginning Monday, Argonne Road at the roundabout will be closed to all traffic.
Work will also take place inside the center circle during this closure, according to a post on the Winona Lake Police Facebook page.
Traffic will still be able to navigate around the circle. Winona Avenue, Park Avenue, Kings Highway, and McKinley Road will be open to two-way traffic.
Traffic on Argonne Road will use Jefferson Street to McKinley Street as the local detour.
Truck traffic will remain restricted through the intersection.