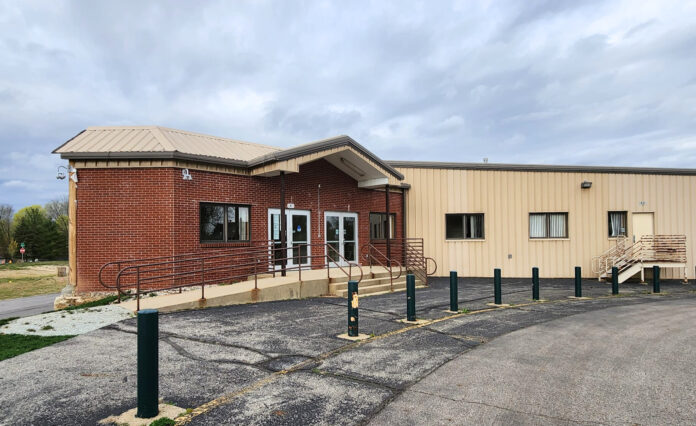 Staff Report
Times-Union
WARSAW — Kosciusko Community YMCA has announced plans to open a new fitness center on Union Street in downtown Warsaw.
Renovation on the former Madison Elementary school building will begin this spring and is part of the Gateway Grove development just west of downtown Warsaw.
Plans for an adjacent city park and playground are also underway.
This would be the YMCA's third facility. Its headquarters are at the Parkview Warsaw YMCA on Mariners Drive in Warsaw. The other is at the North Webster Community Center.
With an expansive gymnasium and an upstairs space offering another 4,700 square feet, the former school building will transform into a fitness center for the community, located beside the new Gateway Grove housing development, according to a news release provided by the Kosciusko Chamber of Commerce.
The site is also within walking distance of many amenities in town and to the Market Street bike lane.
The gym will feature state-of-the-art fitness equipment from Matrix Fitness and will be accessible 24 hours a day for members, the news release said.
A full-size gymnasium will be available for youth and adult sports and other types of programming.
This project is being completed in partnership with multiple donors, including K21 Health Foundation, Lake City Bank and Groninger Group LLC.
"We are excited to be partnering with this team of organizations to deliver such an important facility for the local area," said Jim Swanson, CEO of Kosciusko Community YMCA. "This part of Warsaw doesn't have very many health and wellness options at present, so we are proud to be able to offer an exciting new option to our community soon."
"This is an exciting step for the YMCA and the Lake City Bank team is pleased to partner with our friends at the Y to bring this facility to the community. Warsaw is our home and we are happy to play a role in bringing expanded services and programs to our community," said David M. Findlay, president and CEO of Lake City Bank.
Groninger Group LLC has slated a future city park behind the new YMCA location, which will offer additional outdoor grounds for recreation.
"It's an ideal setup," said Swanson. "The adjoining park and playground will create even more space for the community to come together and stay active."