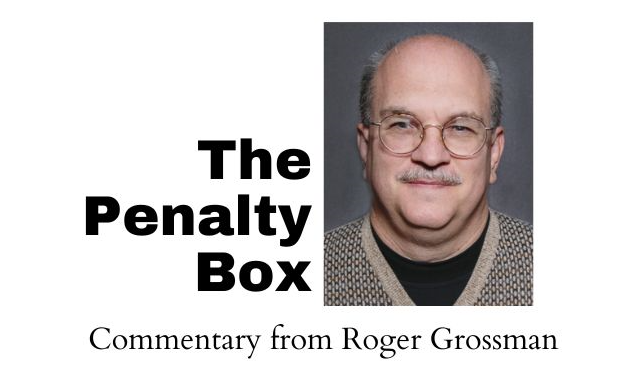 By Roger Grossman
News Now Warsaw
WARSAW — I get a lot of opportunities to speak to people.
I really enjoy those times, although it's still a bit of a struggle for me to speak to groups. That may seem hard to understand, but there are parts of my early-childhood speech issues that I still haven't completely shaken. I have learned to live with those things and accept that they will always be part of me in that setting.
I was back in that place again this week when I spoke to high school athletes from the Northeast Corner and Three Rivers Conferences at Grace College as part of the Champions of Character Summit Series.
I don't know how many times or for how many years I have served on the speaking team for that event, but I know that I look forward to them every year.
The Champions of Character initiative was created by and is supported by the NAIA, with the mission of changing the culture of sports. It does that by providing training to young people to instill values that build character, so students, coaches and parents do the right things on and off the field.
The program helps participants focus on five core values – integrity, respect, responsibility, sportsmanship, and servant leadership—all are at the heart of the athletic experience.
Grace College has taken a massive leadership role in that effort.
What started as just the Northern Lakes Conference became the NLC and the TRC, and now there are five (I think…I am old and lose track of things sometimes) conferences that bring their students to Winona Lake for a morning of life-shaping speakers and interactions.
You should also know that the IHSAA has been paying attention to what's been happening at the summits, and they have started sending at least one—sometimes two—of their assistant commissioners to speak to the assembled athletes from around Northern Indiana.
For them to take time to drive all the way from Indianapolis to speak to a group of roughly 100 students should tell you a lot about where it stands in their minds.
I am blessed to have a role in the C of C Summits—call me the "lead-off batter", if you will.
After introductions and Grace AD Chad Briscoe breaking up students up so they aren't sitting with the other athletes from their own school anymore (the expression on the kids' faces, when he tells them to change tables, is priceless), I'm up.
My assignment at the summits is to talk to the students about their social media accounts.
I talk to them about the great opportunity they have because of the availability of social media.
There are three things that make social media good.
First, it gives everyone outside of a team access to what's going on inside a team. People are looking for insider access to teams and players, and social media gives us that.
Second, if give young people a "voice."
The athletes attending these summits are younger high school-aged kids, many of whom are at an age where they are defining who they are as people. And one thing that has not changed over the years is that kids in that 14-to-16-year-old window are learning how to share what they are thinking and feeling.
We all want to feel like others are listening to what we have to say and that our voice is being heard, right? Social media offers a place to express yourself.
And social media allows students from one school to get to know students from another school without ever meeting in person.
Then I show them the three biggest concerns about teens and social media, which can best be described with the phrase "when you are on social media, you are vulnerable".
I wish there was a way to limit social media accounts to people until they turn 18 years old, simply because of the maturity it takes to participate in an adult forum like social media offers.
Social media is the place where kids build their brand in the same way businesses and corporations build theirs. Everything they post—every picture, every sentence, every meme—helps people who see them create a mental profile of that person. Yes, that includes colleges, future employers and potential spouses.
I express to them how much protecting their "brand" should matter to them, and I give them three filters to put their posts through before they send it out: Does it solve a problem or create new ones? Is it helping my team and teammates, or is it making it harder for them? Is there ANY chance that I might have to apologize for this later?
If the post doesn't pass all three tests, you can't send it.
Funny thing is, I wish adults would use those same filters with their posts, too.
* * * 
Roger Grossman has been covering local sports in Kosciusko County for more than 30 years and is employed with News Now Warsaw. You can reach him at  rgrossman@kensington.media.