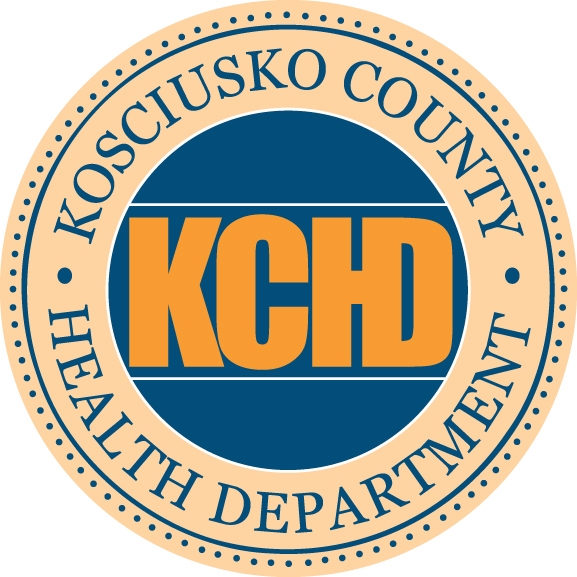 One new positive case was reported in the Kosciusko County Health Department's update on Wednesday afternoon, bringing the case county up to 20. No new recoveries were reported, leaving that count at eight.
The county also broke down numbers by gender and age. The most cases in males are in ages 60-69 with four and the most female cases are in ages 40-49 also with four.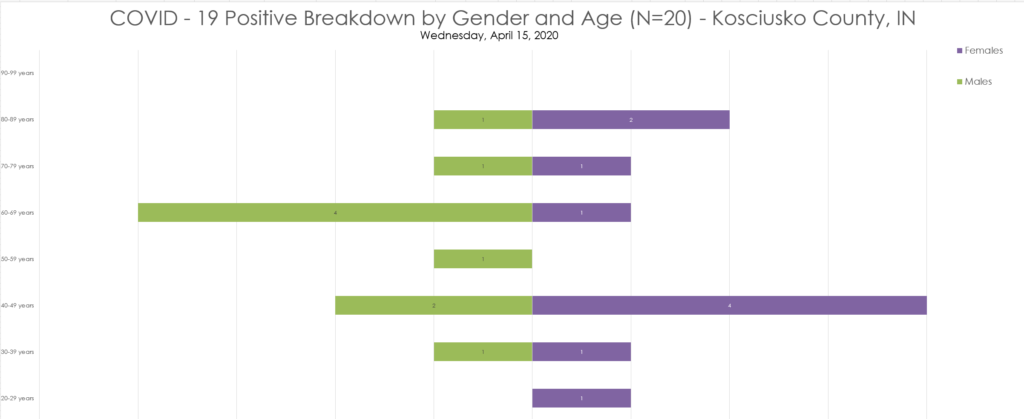 The health department is passing along some helpful home cleaning information from the Indiana State Department of Health and the EPA that can help you around the house.
The virus can be detected on surfaces for up to 72 hours.
Commonly used surfaces to consider cleaning regularly are tables, hard-backed chairs, doorknobs, light switches, remotes, handles, desks, toilets, sinks, handles, and steering wheels. 
When cleaning, use gloves and discard them after use.
Disinfecting of non-porous surfaces:

Use diluted bleach solutions – never mix bleach with other cleaners
Household bleach is effective against coronavirus if properly diluted. (1/3 cup of bleach per gallon of water)

Disinfecting soft surfaces (carpets, rugs, floors, etc.):

Remove visible debris/contamination and clean with standard cleaners.

Items that can be laundered – wash according to manufacturer recommendations on the warmest water setting.
Environmental Protection Agency (EPA) approved disinfectants for use against SARS-CoV-2:
For Porous and hard non-porous:

Lysol Laundry Sanitizer (diluted)

For hard non-porous:

Ultra Clorox Brand Regular Bleach

Lysol Kitchen Pro Antibacterial Cleaner

Lysol Brand All Purpose Cleaner

Assure – ABC Compounding Co Inc

Milo – Clorox Professional Products Company

Wave – The Clorox Company

Lonza Disinfectant Wipes – Lonza LLC

Clorox Everest – The Clorox Company

Refer to the EPA website for active ingredients to look for, recommended contact time, and more information on products that can be used against SARS-CoV-2