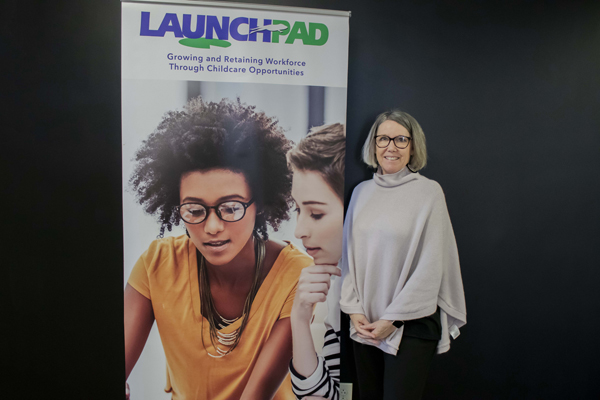 The Kosciusko County Child Care & Early Learning Coalition, called LaunchPad, is celebrating a new funding award, thanks to the Kosciusko County Council.
On March 10, the Kosciusko County Council awarded $100,000 to the Kosciusko Chamber of Commerce for the purpose of LaunchPad's work to build and strengthen high-quality childcare in the county. These funds, made available to the Council through the American Rescue Plan Act, will be used to provide shared services among the current and future childcare and early learning programs.
LaunchPad will contract with Early Childhood Alliance (ECA) to provide a membership network with numerous benefits to these programs, including software management systems, lower supply costs through bulk purchasing, food program (CACFP) support, job boards, coaching and more, according to a news release from LaunchPad. The ECA Shared Services Network provides opportunities to increase revenue, save time and grow childcare businesses.
Sherry Searles, director of LaunchPad, stated, "With so many of our childcare programs closing over the last several years, we felt it was imperative to support and strengthen our current programs.  Stronger programs mean more families can access quality, affordable care so they can work.  In turn, this investment stimulates the local workforce and business growth. It is an investment in the whole community."