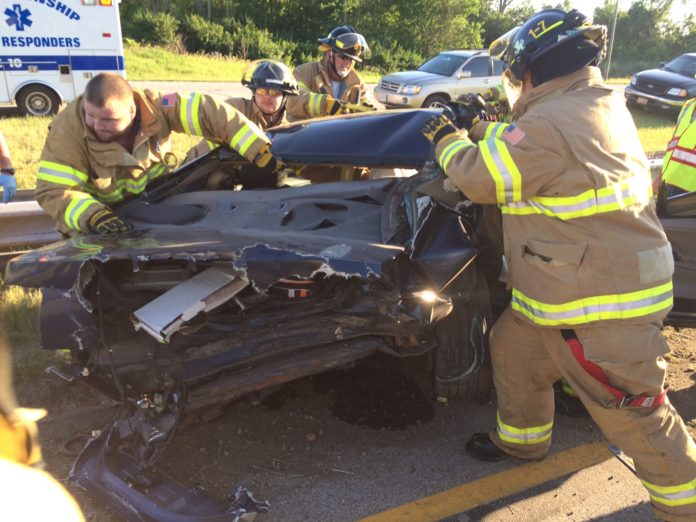 KCSD Press Release – Kosciusko County officials are currently investigating a vehicular traffic fatality that occurred Friday evening near Atwood, Indiana.
Kosciusko County Sheriff's Deputies and emergency responded Friday at 7:32 p.m. to the intersection of U.S. 30 and County Road 800 West, in regards to a 9-1-1 report of a property damaged accident.  At approximately 7:38 p.m., Kosciusko County Central Dispatch received a secondary call of a personal injury crash at the same location.  Emergency responders arrived and located a blue 2001 Ford Mustang that had been struck from behind by a 2003 Buick LeSabre, driven by a Danielle Lynn Underwood, 29, Fort Wayne.  A passenger located inside of the Ford Mustang, identified as Donald T. Steward, 51, Etna Green, was pronounced deceased at the scene by the Kosciusko County Coroner's Office from blunt force trauma.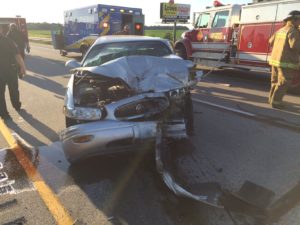 Kosciusko County F.A.C.T. team members stated that a preliminary investigation into the crash has determined that the shortly after the initial call of the property damaged crash at 7:32, the Ford Mustang that was being operated by Bert A. Hyde, 25, Etna Green, had stopped near the edge of the westbound passing lane of U.S. 30.  Hyde had purportedly exited his vehicle to assist in the original property damage vehicular accident, when his vehicle was then struck by the westbound Buick LeSabre driven by Underwood.  Underwood was transported by Lutheran Kosciusko E.M.S. to Lutheran Hospital of Indiana, Fort Wayne, in serious condition.
The Kosciusko County F.A.C.T. team and Kosciusko County Coroner's Office were assisted at the scene by members of the Atwood and Etna Green Fire Departments, Lutheran Kosciusko E.M.S. and the Kosciusko County Sheriff's Department.