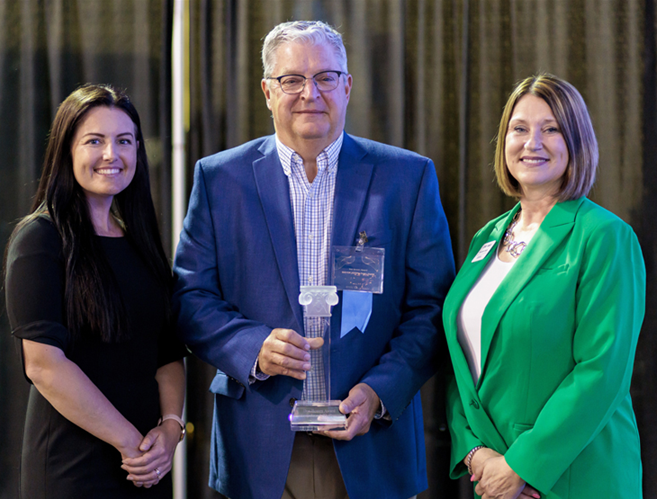 News Release
FORT WAYNE – Bowen Center recently celebrated three outstanding community members at its 2023 board of directors' annual dinner.
The Center annually honors outstanding individuals whose work aligns with the Center's mission of strengthening and improving the health and well-being of the communities it serves, according to a news release from Bowen Center.
The Doc Bowen Award, named after former Indiana Governor Otis R. Bowen, was presented to Warsaw Mayor Joe Thallemer.
The Mental Health and Integrative Care Champion Award was presented to Dr. Tom Edington, retired superintendent of Wawasee Community Schools.
The Distinguished Friend of Bowen Center Award was presented to Harlan Steffen, owner of Steffen Realty and pastor at Lakeside Chapel in Syracuse.
Each recipient was chosen for their steadfast advocacy for underserved populations, accessible mental and physical health care, and their bold leadership in improving the lives of others.
Bowen Center is the largest Community Mental Health Center in Indiana. The Center serves patients from Indianapolis North, providing mental health care, primary health care and addiction recovery treatment services. Bowen Center strives to strengthen its communities and improve the health and well-being of those it is privileged to serve, the release states. For more information visit BowenCenter.org.