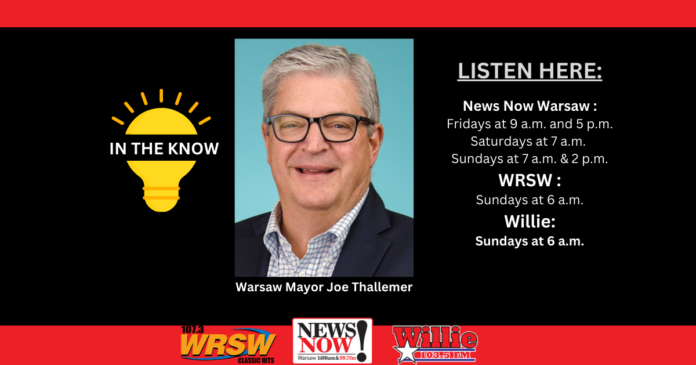 By Dan Spalding
News Now Warsaw
WARSAW — Warsaw mayor Joe Thallemer is in the final stretch of a 12 year run, but has seen some fresh success in recent weeks.
He participated in the groundbreaking for a new YMCA facility just blocks from city hall at the site of the old Madison elementary — and said he's excited about resurrecting the old property in a way that will revitalize the area.
Renovations to the future downtown YMCA, which will include a new 24/7 fitness facility, are expected to be complete by early 2024.
Trump also attended the open house for the revamped and renamed Center Lake Pavilion earlier this month.
Zimmer Biomet covered 2.5 million in the renovation costs for what is now a sparkling new facility that he says will make it the top event center again in the city.
Better yet, Guests at the open house heard Zimmer Biomet's new CEO talk glowingly about the company's partnership and commitment with the city.
Comments from CEO Ivan Tornos helped tamp down talk of the company ever moving its headquarters.
"The public needs to hear that and I think they did," Thallemer said.
Tornos also talked about how the community has nurtured the orthopedic capital of the world and how much it supports the community.
Those comments were certainly gratifying for Thallemer.
"We try to make this community a community that attracts a workforce that can support a global industry and that's what I've done for the last 12 years," Thallemer said.
Thallemer talked about the highlights during a segment on In the know, the public affair show you can hear Friday, Saturday and Sunday.