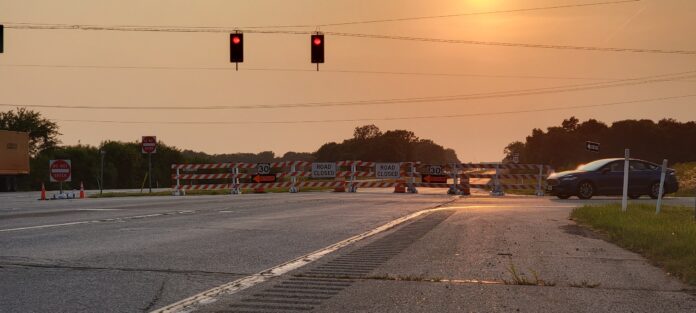 After going through the emergency contract procedure, the Indiana Department of Transportation has signed the Emergency Award and Notice to Proceed and contracted Woodruff to repair the culvert on US 30 just east of State Road 331
Repairs in the westbound lanes that are currently closed will begin on Tuesday, and US 30 westbound is expected to reopen by the end of July, according to a news release from INDOT Friday. Motorists will need to continue seeking an alternate route. The official detour follows State Road 19 to westbound State Road 10 and northbound on State Road 331 to re-connect with US 30.
This is a full pipe repair across the entire roadway so work will move to the eastbound lanes after the westbound side is complete. INDOT is still working on maintenance of traffic plans for this phase of work and will provide more information as it is available, the release states.