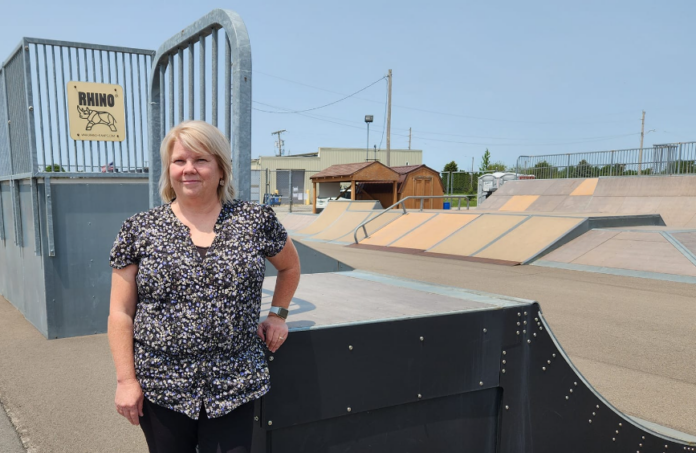 By Dan Spalding
News Now Warsaw
WARSAW — It's a new era for the Mantis Skate Park in Warsaw.
When the skate park opens for the season at 10 a.m. on Saturday, visitors will see numerous improvements including three new pieces of equipment.
The park is now also setting aside specific hours for BMX bikes. The first dedicated hours for BMX bikes will be Monday from 4 to 6 p.m.
(Story continues below)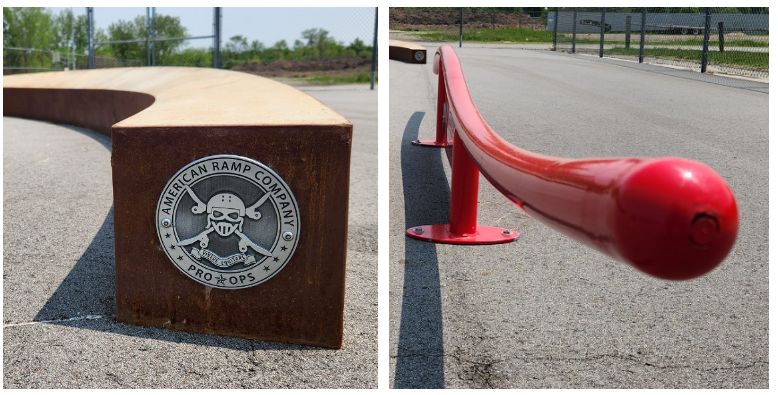 Plans to relocate the park were shelved over a lack of available monies so the city decided to rededicate itself to improving the existing facility, says recreational director Stephanie Shaefer.
The parks staff renovated some of the ramps and added three new features — a cement structure and two rails — with the estimated $7,000 cost being covered with American Rescue funds.
"We have a cement feature, which a lot of kids have asked for that for a long time and the two rails are very different from what we've had.  We're very lucky this summer to offer some new things for the kids," Shaefer said.

"I think that's important. I think adding these new features and helping improve it will bring in some new skaters," she said.
The Park features a Rhino Ramp System, thanks to support from the K21 Health Foundation. 
With the improvements, it's likely that the park will remain in the Boggs Industrial Park for the next few years.
Efforts to relocate the park to an area along East Market Street was shelvedvafter attempts to win grant money were unsuccessful.
Skateboards, scooters, and inline skates are welcome. The park has skateboards and helmets available for use. The facility is fully-supervised and requires the use of helmets.
Shaefer stepped into her role about two years ago but has a long history with the parks department. In fact, 16 years ago, she oversaw the skate park.
All four of her children have been fans of the skate park.
Her past experience with the park and her children's interest in growing up around the park undoubtedly work in her favor as an advocate for the park.
"My oldest son, Austin, is 31 and he started out at that park when he was three years old and he still goes out there," she said.
"This is very near and dear to me," she said. "I've seen what it does for teenagers. it gives them a great place to come out."